How to Style | Daisy x Estée archive Collection

---
It's official. Our fifth collection with Estée is here!
---
Taking a look back at our loved but not lost design ideas, we thought it was time to give the fans what they want: more Estée. So, we put it to you to decide what you wanted to see in the collection - and we've worked around the clock to bring your five chosen pieces to life. With a minimal yet abstract design, there's no denying these pieces look amazing worn solo - but for a little extra flare, here are a few tips on how to style the archive alongside our four other Estée collections.
---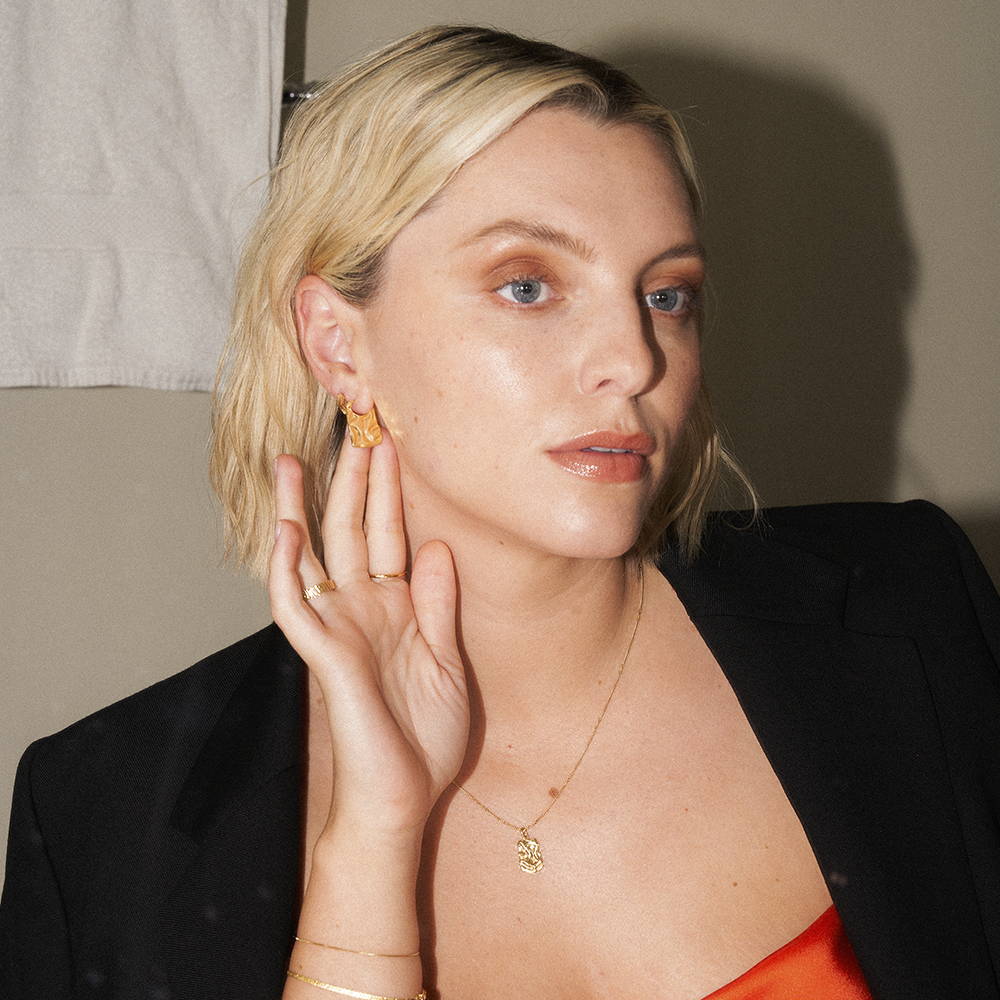 ---
---
We're starting off strong with the Leo Earrings - named after Estée's fiery zodiac, of course. This abstract pair is perfect for a transitional look, from casual drinks at noon to classy dinners at night. A delicate statement, they look great teamed with any of your favourite huggies. Our ultimate stack du jour, though, has to include the Sunburst Huggies. The mix-and-match of textures makes for a staple ear combo - and throw in some signature studs for that finishing touch.
---
---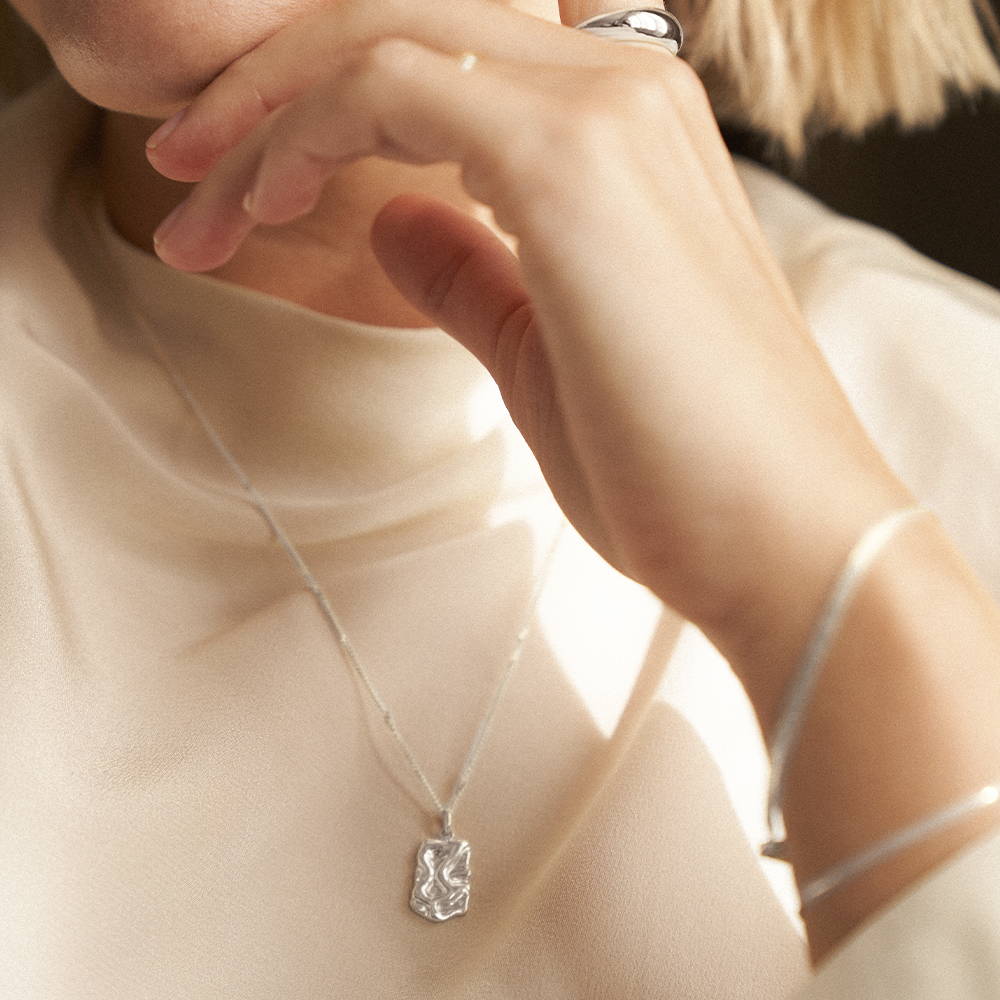 ---
---
We can already feel that this pendant is going to be a winner. It's dainty, different and versatile enough to match any of your Daisy chains. Pairing with the Mini Sunburst Shield Pendant will take your look to the next level, and throw on an Estée Box Link Chain for good measure.
---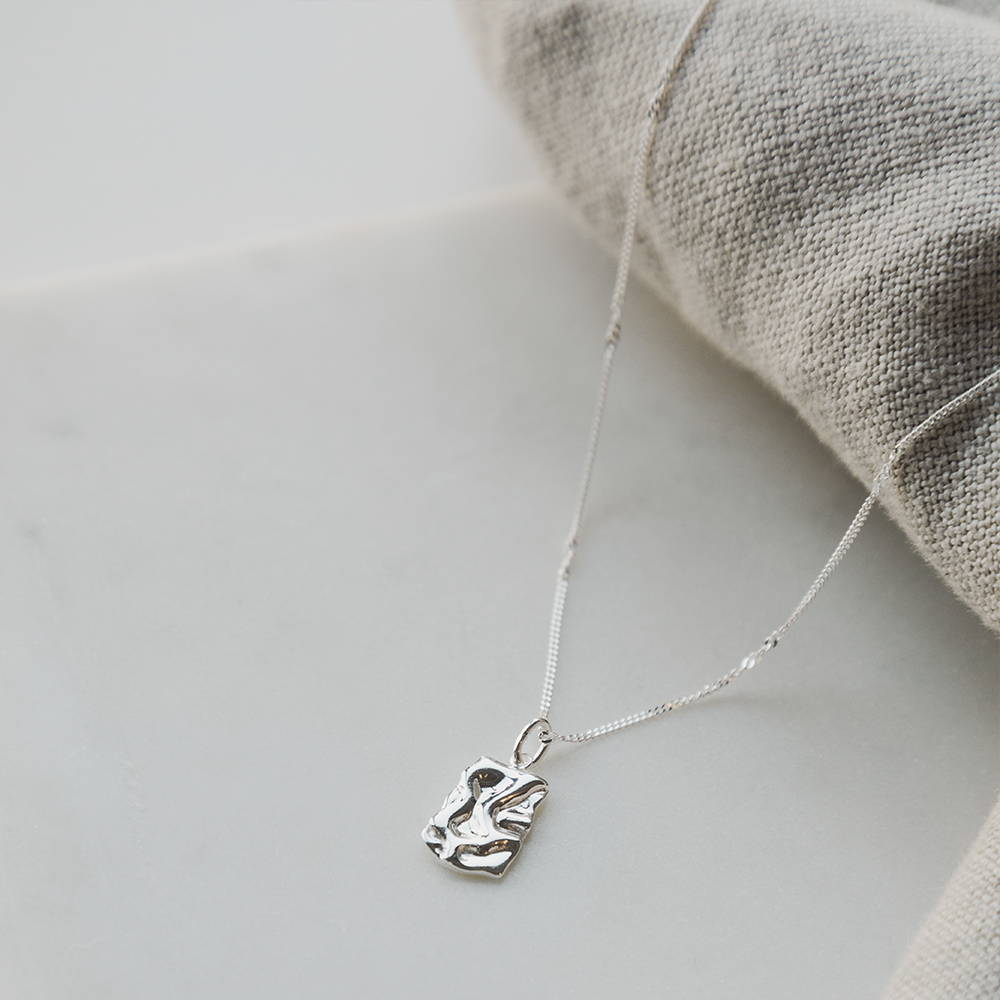 ---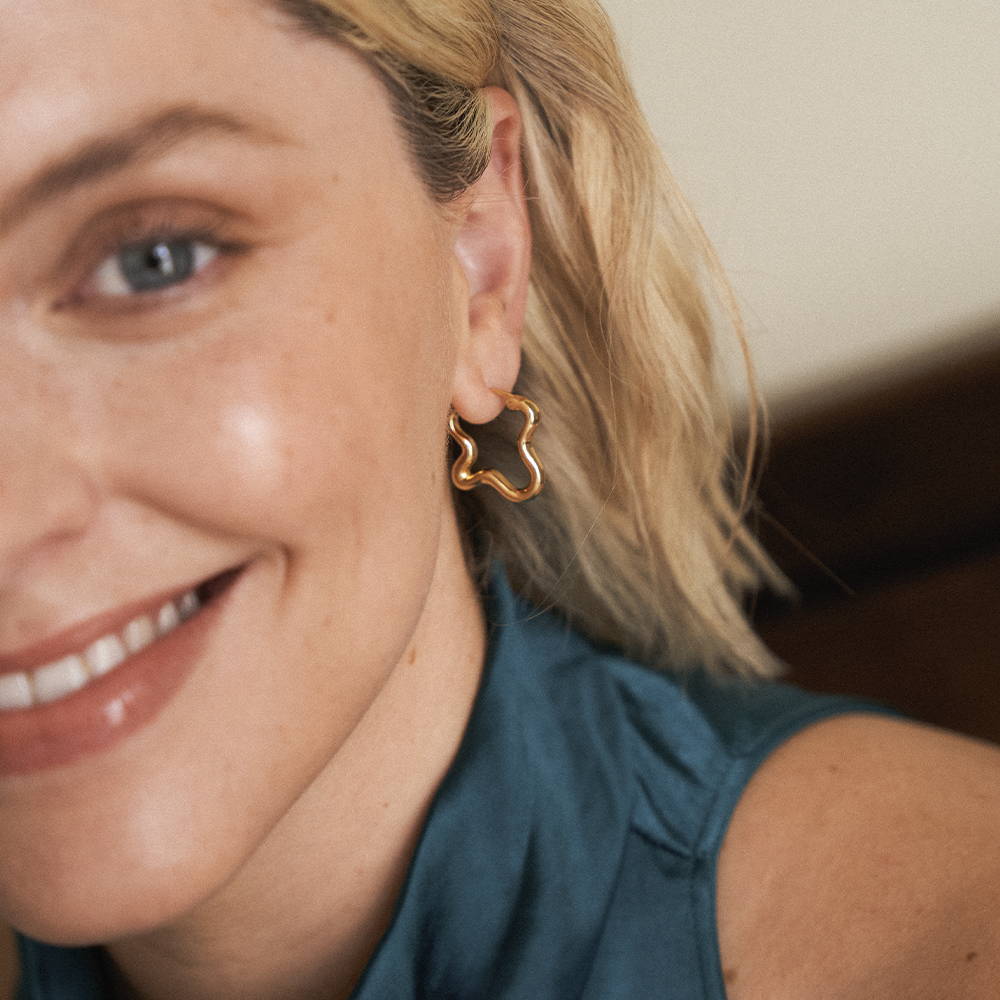 ---
---
These shapely hoops feature an unusual design and are the perfect option for jazzing up an elegant evening look. Make texture the centre of your stack by styling them with the Flow Huggies. Their smooth twisted shape will elevate your ear game to new heights.
---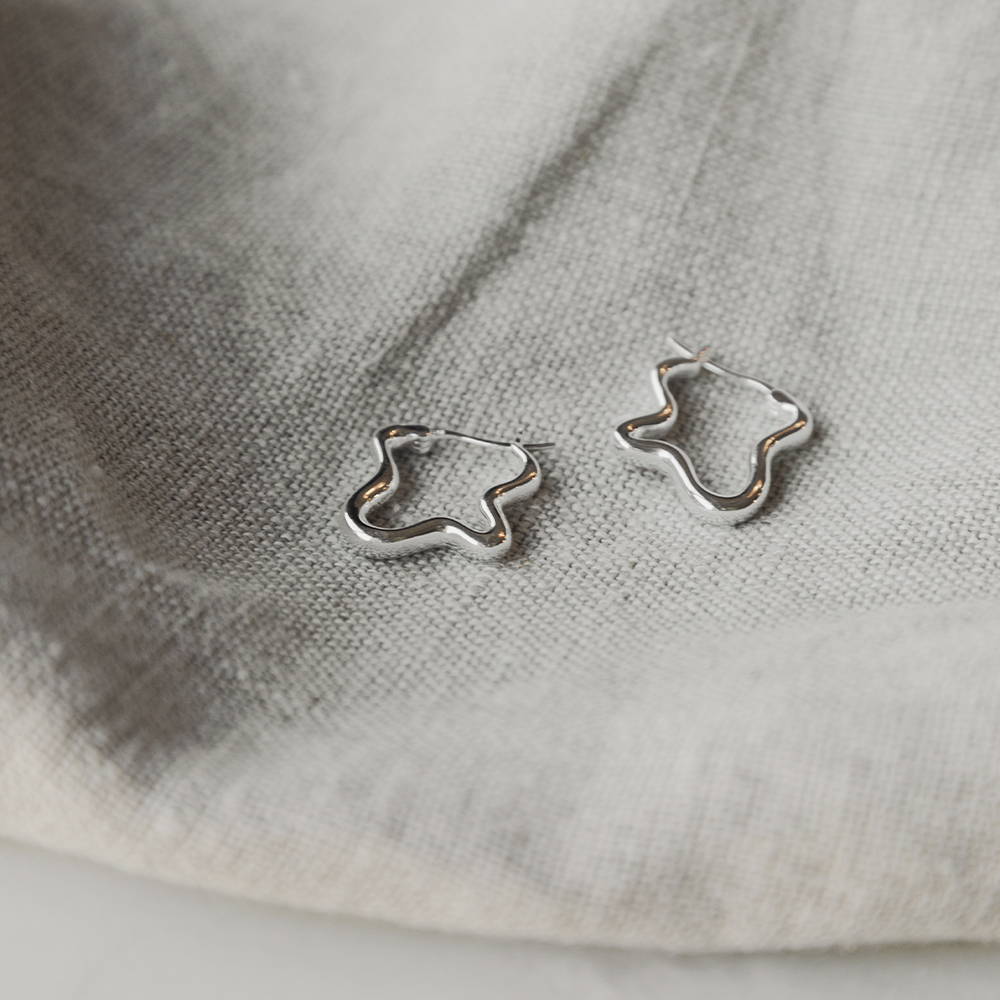 ---
---
---
Okay, okay. We get it. We're not sure why this ring ever got archived either. But it's here now and crying out to be stacked. A statement piece is necessary for this look - in our humble opinion, of course - so we'd suggest pairing with the classic Sunburst Signet. Finish off with the Estée Mini Signet for the ultimate trio.
---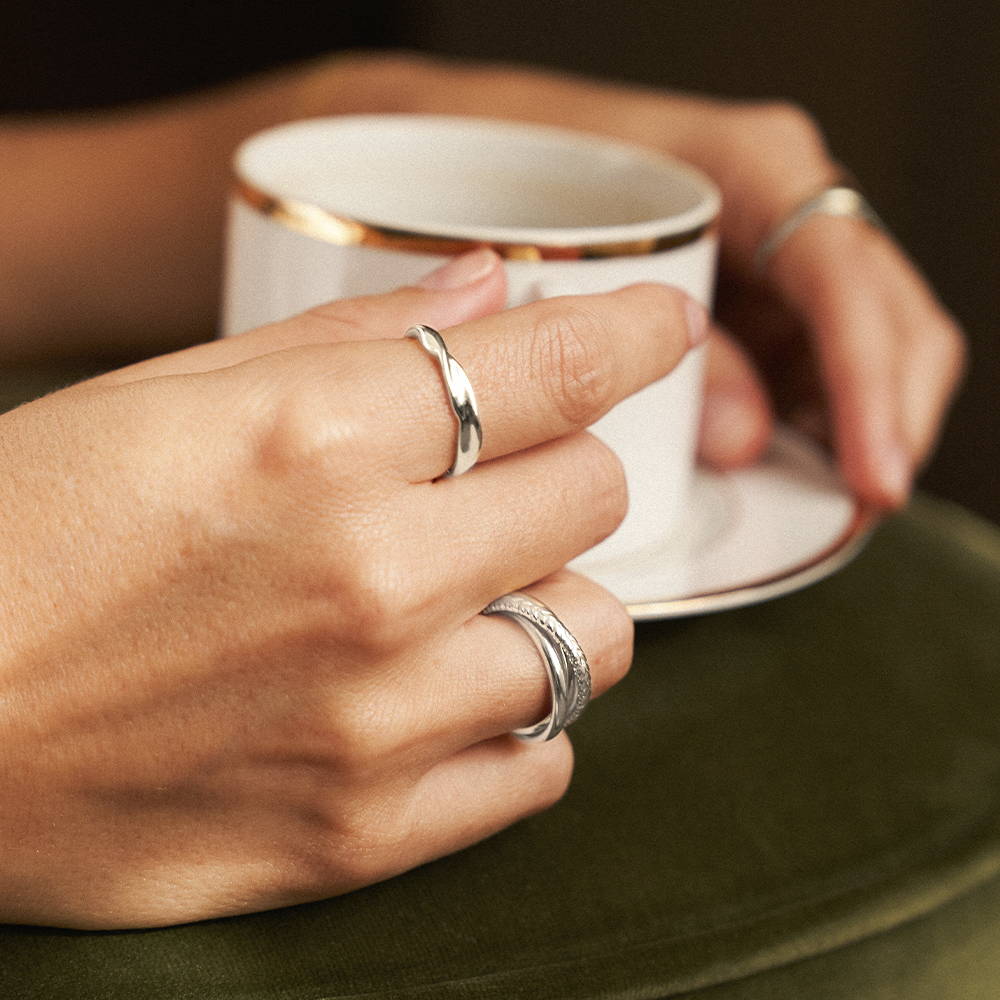 ---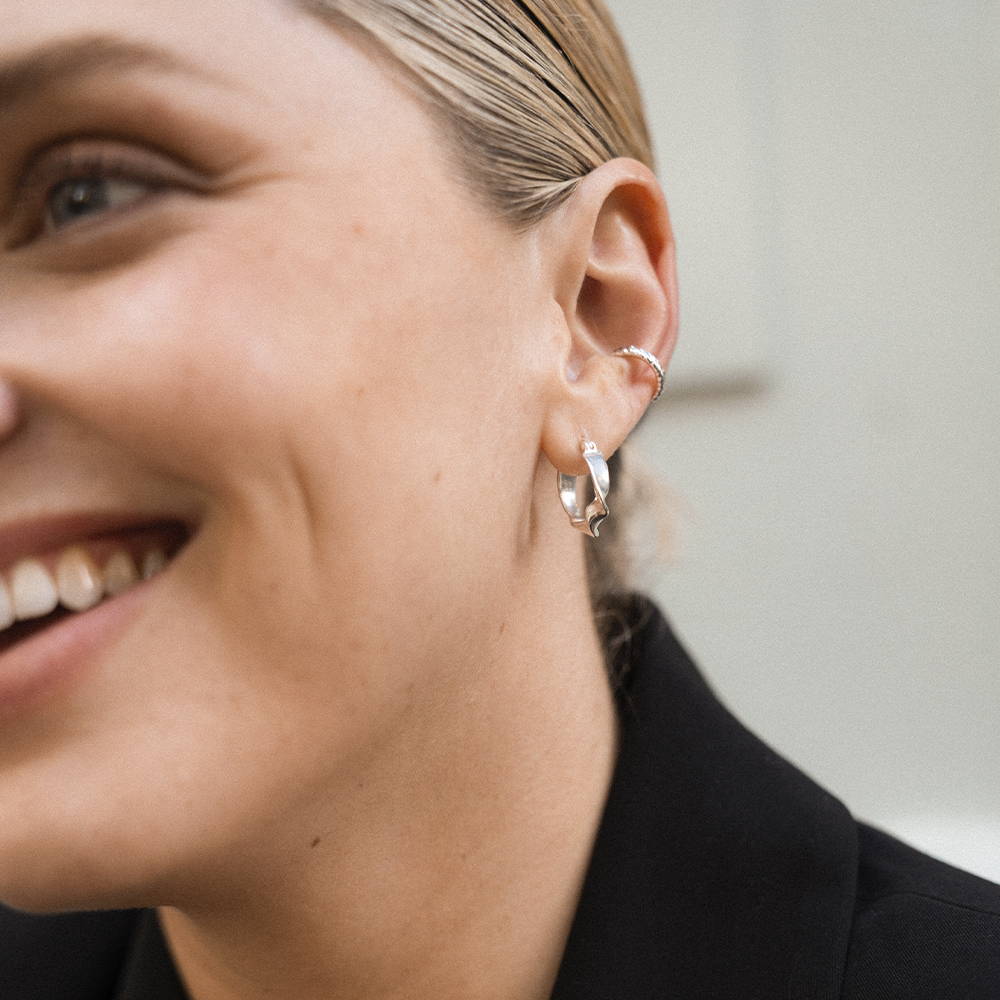 ---
---
---
A classic you won't want to take off, these hoops feature a super minimal, twisted design. Pair the flow hoops with the signature Mini Dome Huggies from our Together collection for a versatile vibe. It's ideal for the everyday, and a foolproof base for your favourite studs and huggies.
---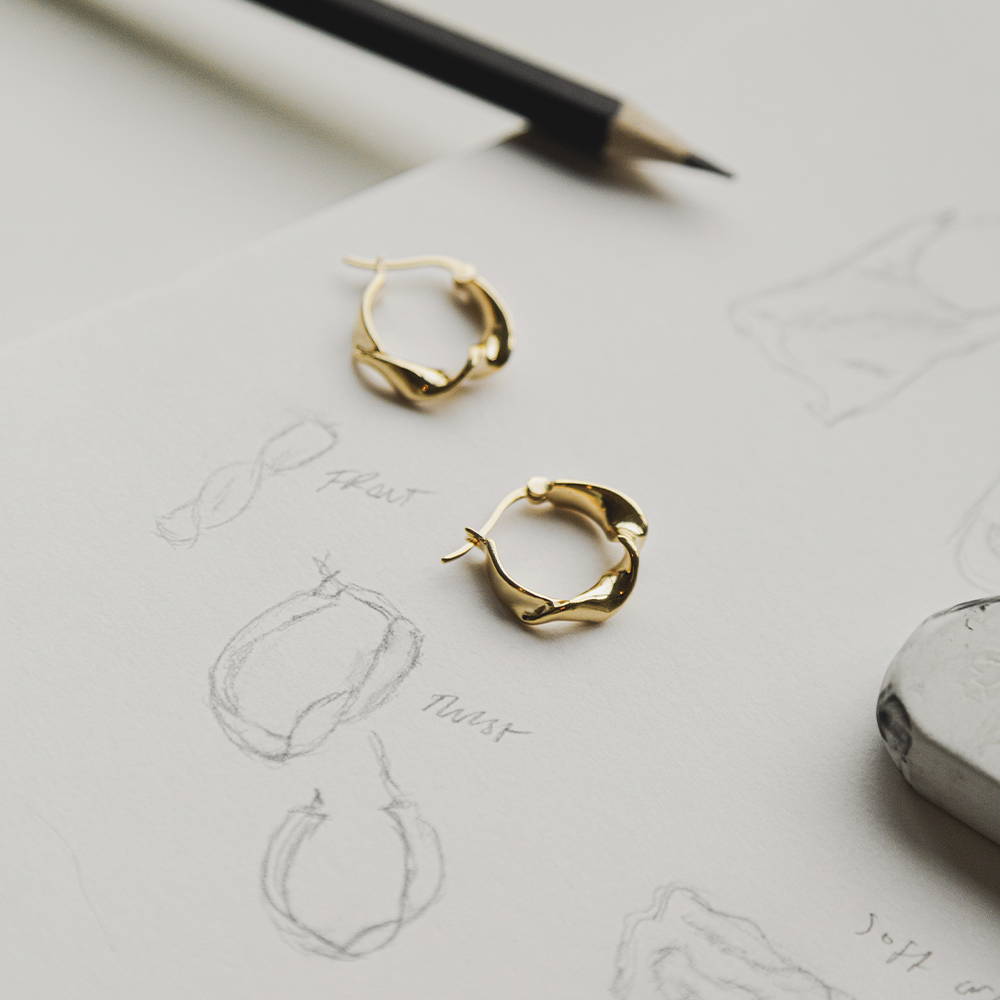 ---

---
Shop the all-new Daisy x Estée archive collection here, and make sure to show us how you style your signature Estée jewels over at @daisylondon.
---