"Confidence is the best accessory.

Jewellery is the highlight."
---
---
London born and bred, we're all about creating effortless, everyday jewellery that you'll love for years to come. The kind of modern heirlooms that are made to last, sustainably crafted in 100% recycled sterling silver and 18ct gold plate. Our thoughtfully designed pieces become part of your story, and whether you're buying Daisy for yourself or a loved one, we hope our jewellery is an expression of who you are, where you've been, and where you are going.
---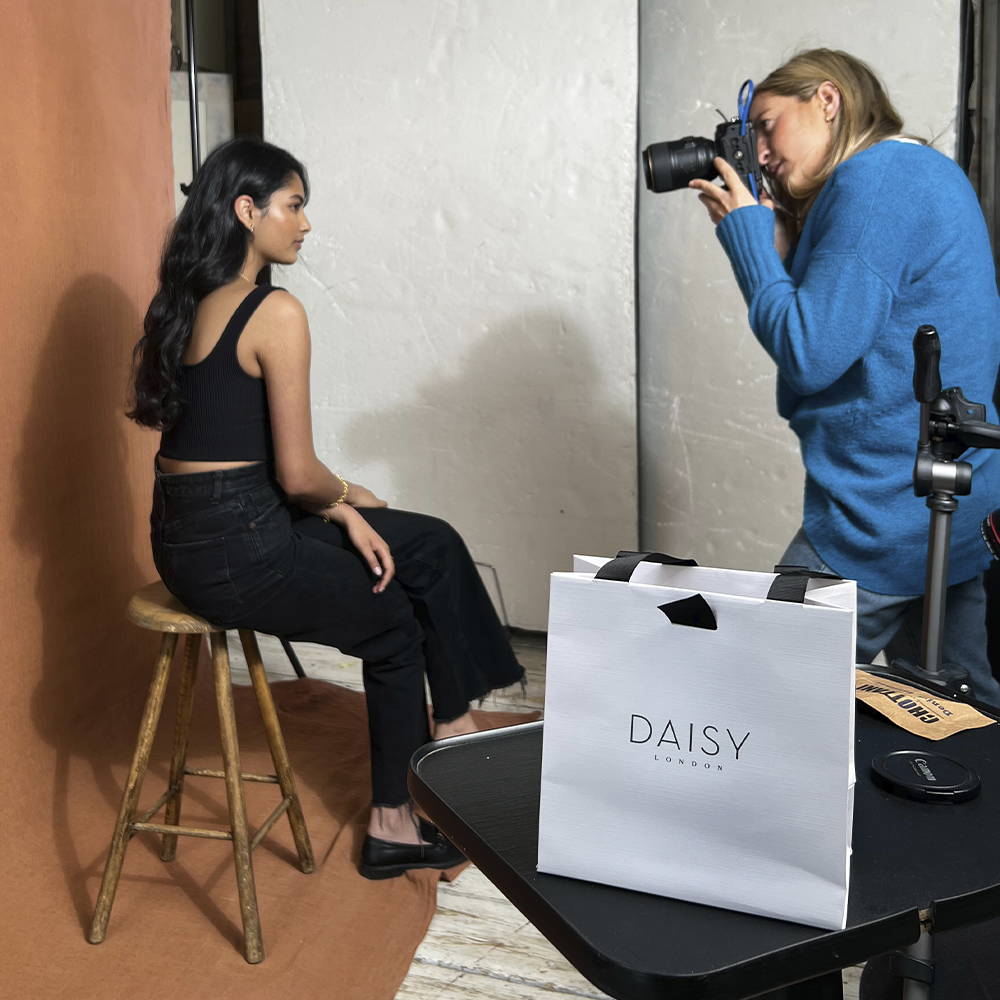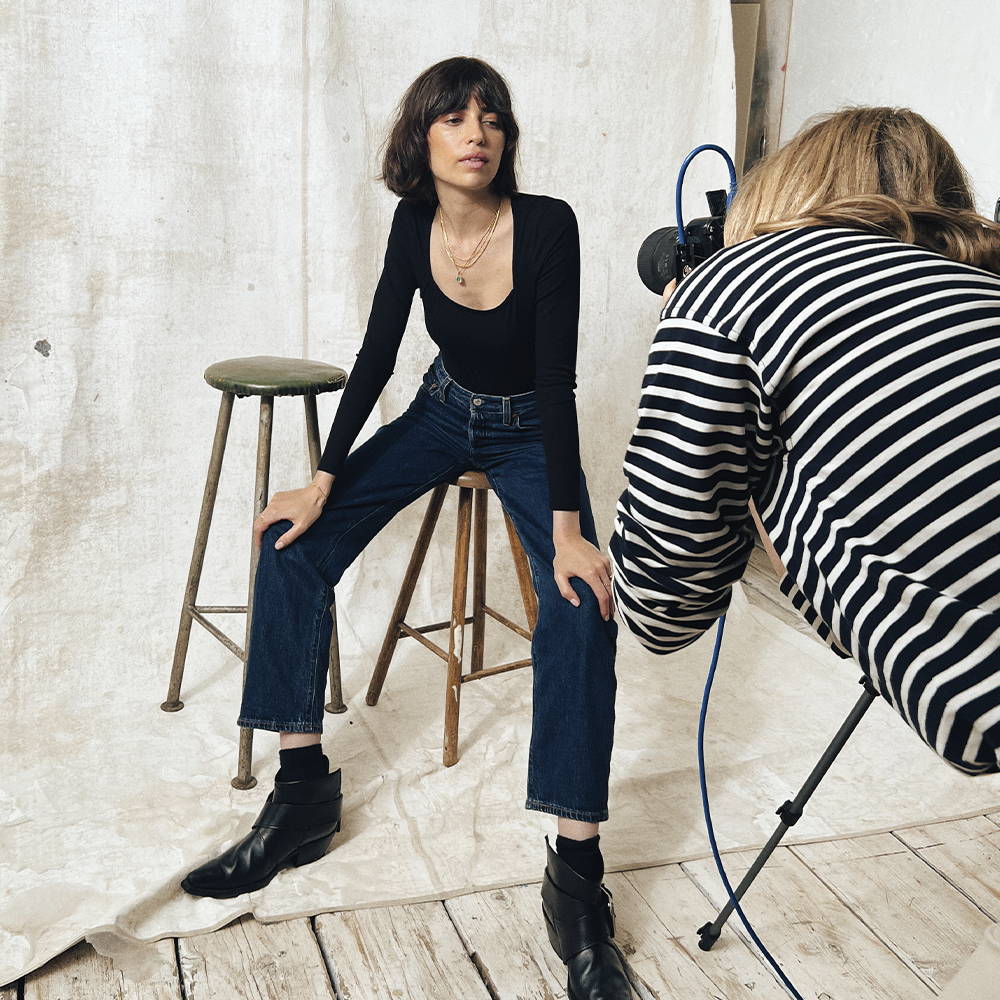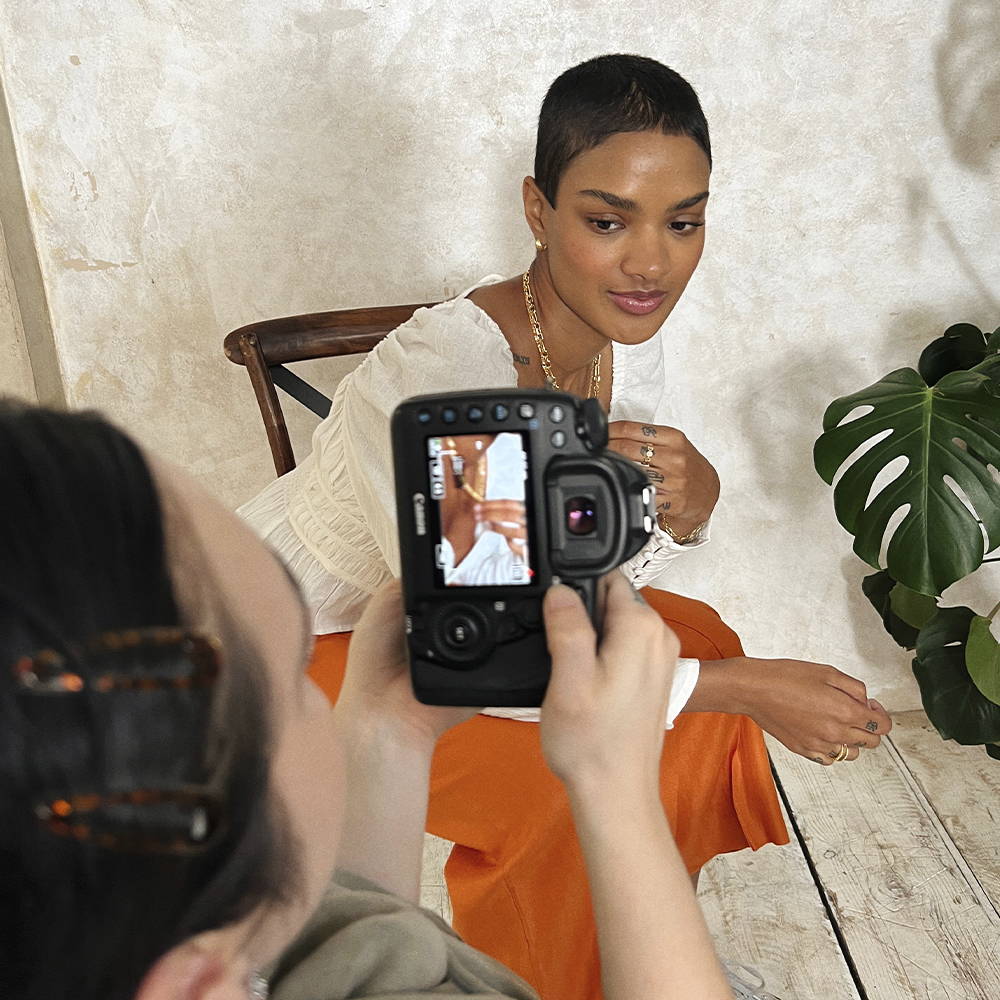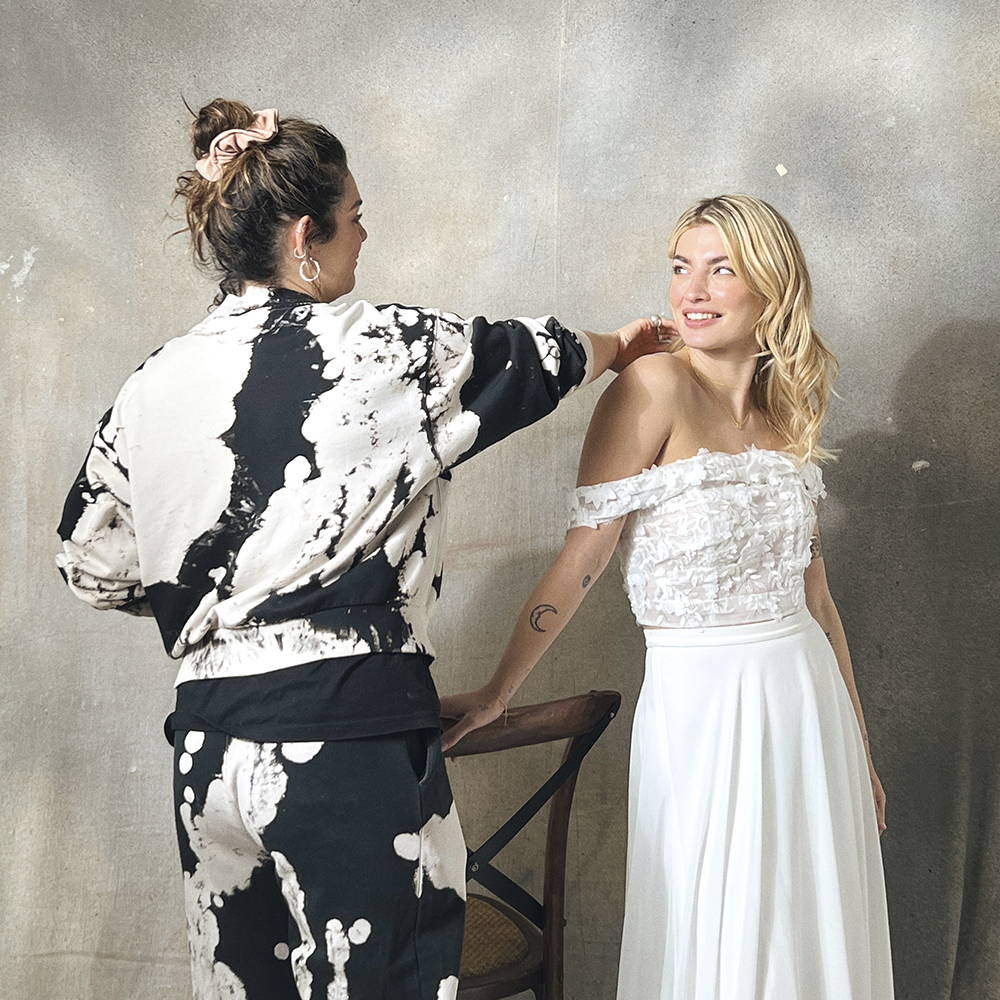 ---
We love what we do and love having you along for the ride with all of us. Because it's not just jewellery, it's a way of life.
---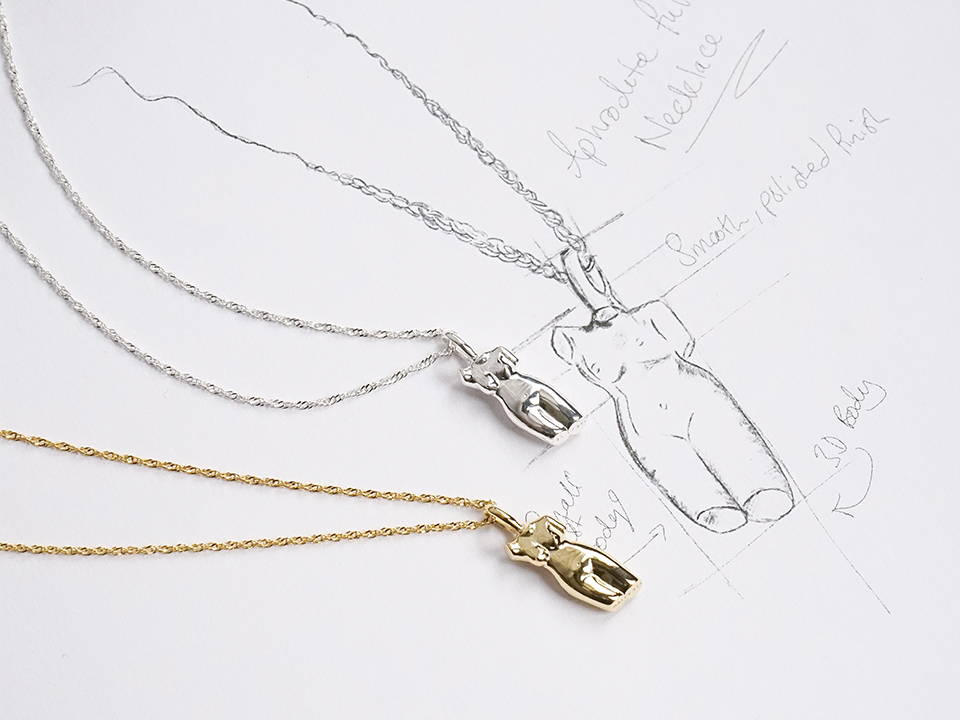 ---
---
To create jewellery missing from our own jewellery box

.
---
We thrive off unique designs, conversations, and adventures. We're all about creating modern heirlooms that will live in your jewellery box for years to come.
---
To create quality jewellery to be worn every day.
---
Every piece of jewellery has been designed by us, in London. We only work with 100% recycled sterling silver, nothing less, so you can feel confident that you're wearing a piece to treasure for years to come.
---
---
---
We want to invite you into our world and come along for the ride in yours. Jewellery is our armor, it's our life tapestry, our narrative. Whether instilled by us or created by you, every single piece has meaning as we disccuss in our HOMEGROWN DAISY podcast.
---
---
With a female-led team, we're passionate about empowering and celebrating women in all their forms. We make jewellery for you, that will look great on him too.
---
---
In its truest and simplest sense. We are a company made up of real people, passionate people, people who want to challenge and be challenged. We're constantly learning and striving to do better. We hold each other up when we do well and hold ourselves accountable when we get it wrong.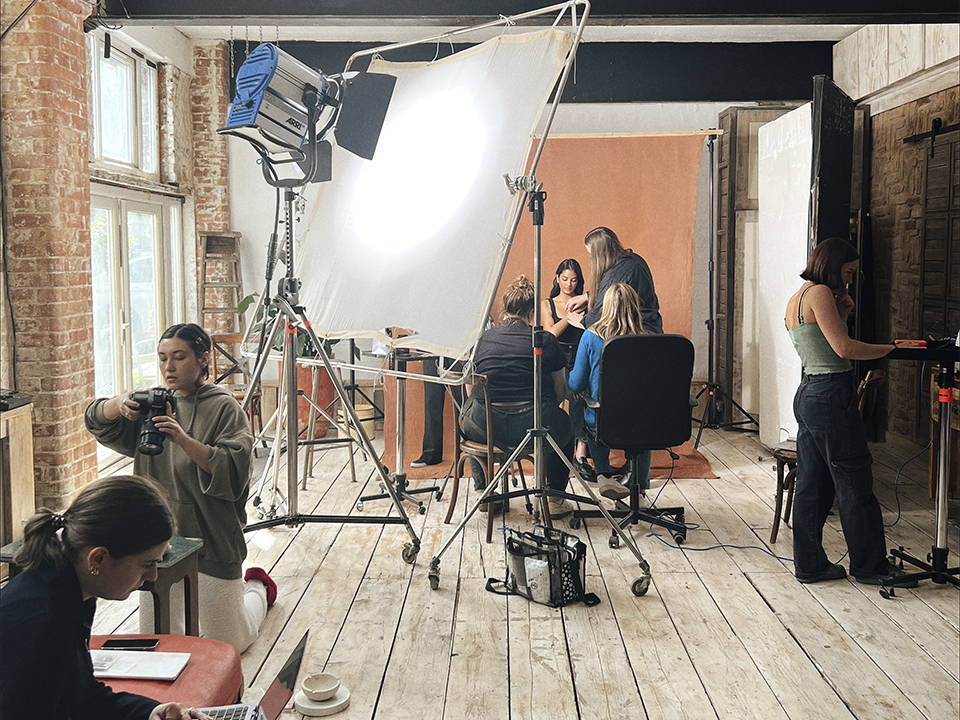 ---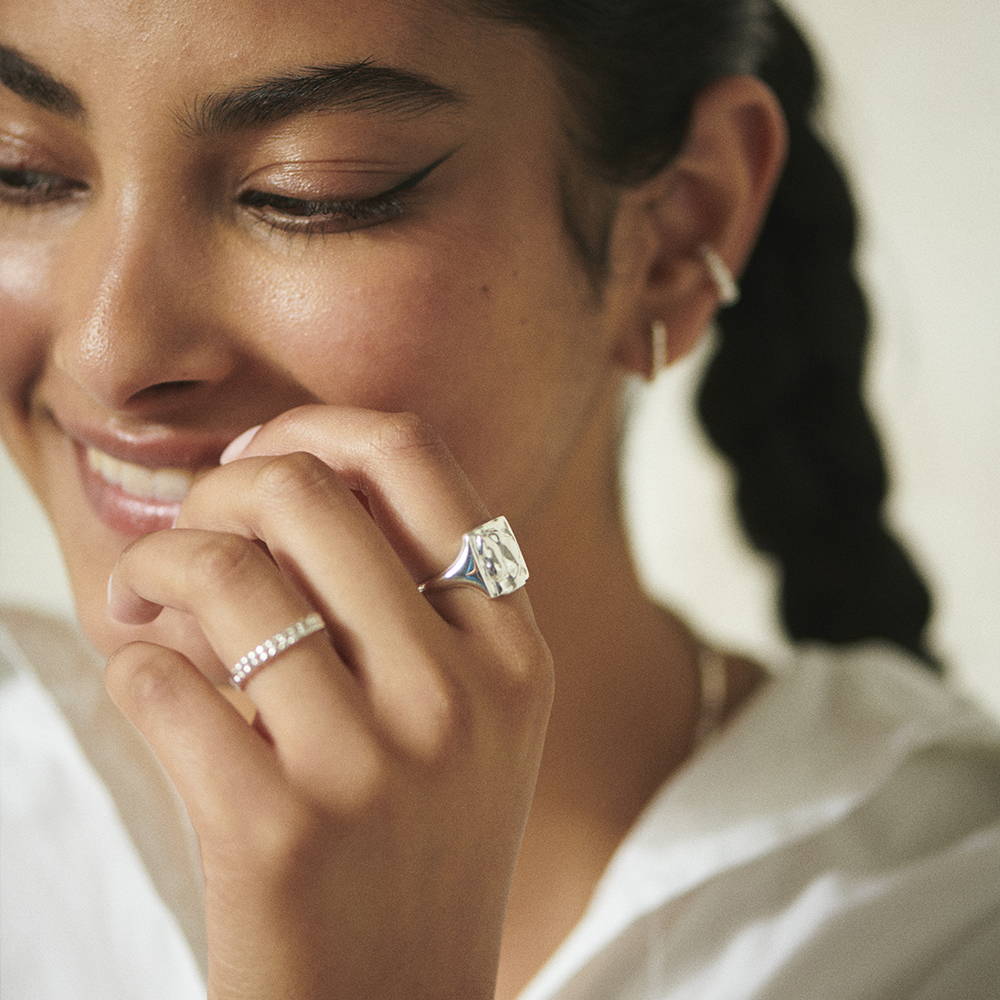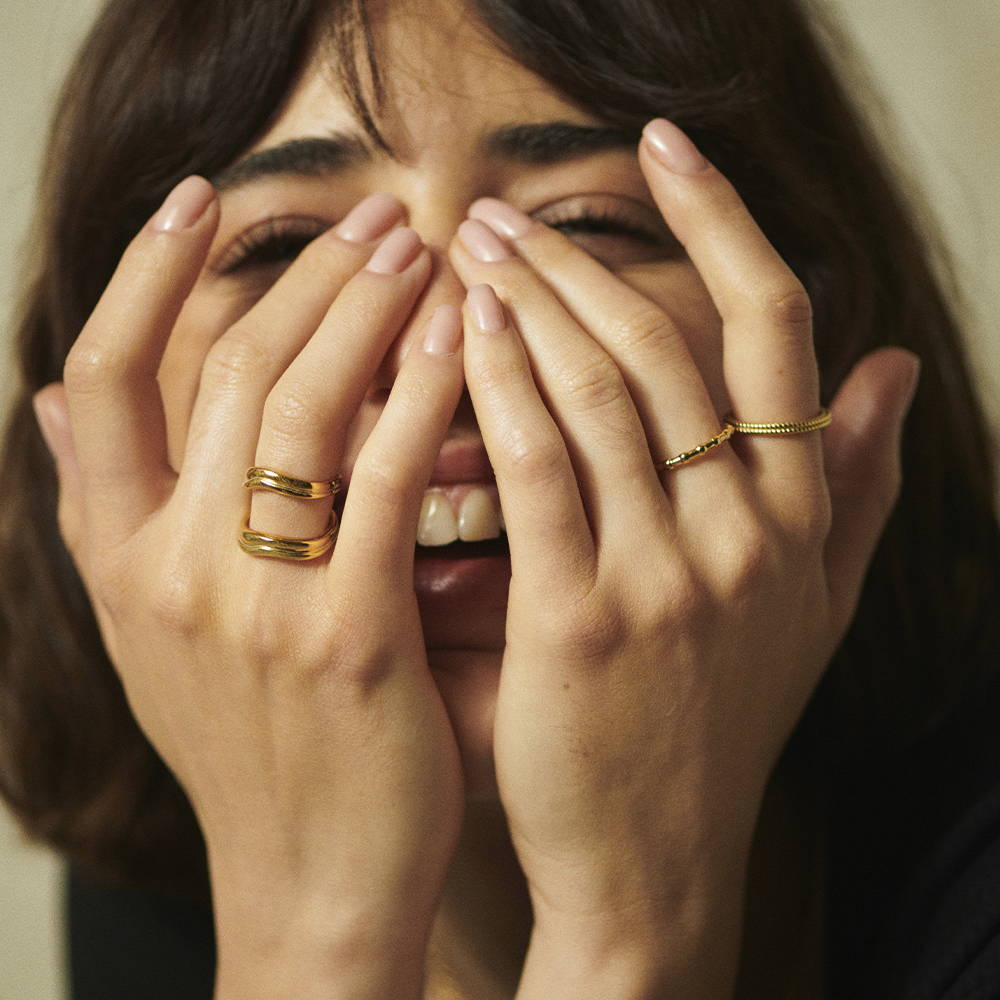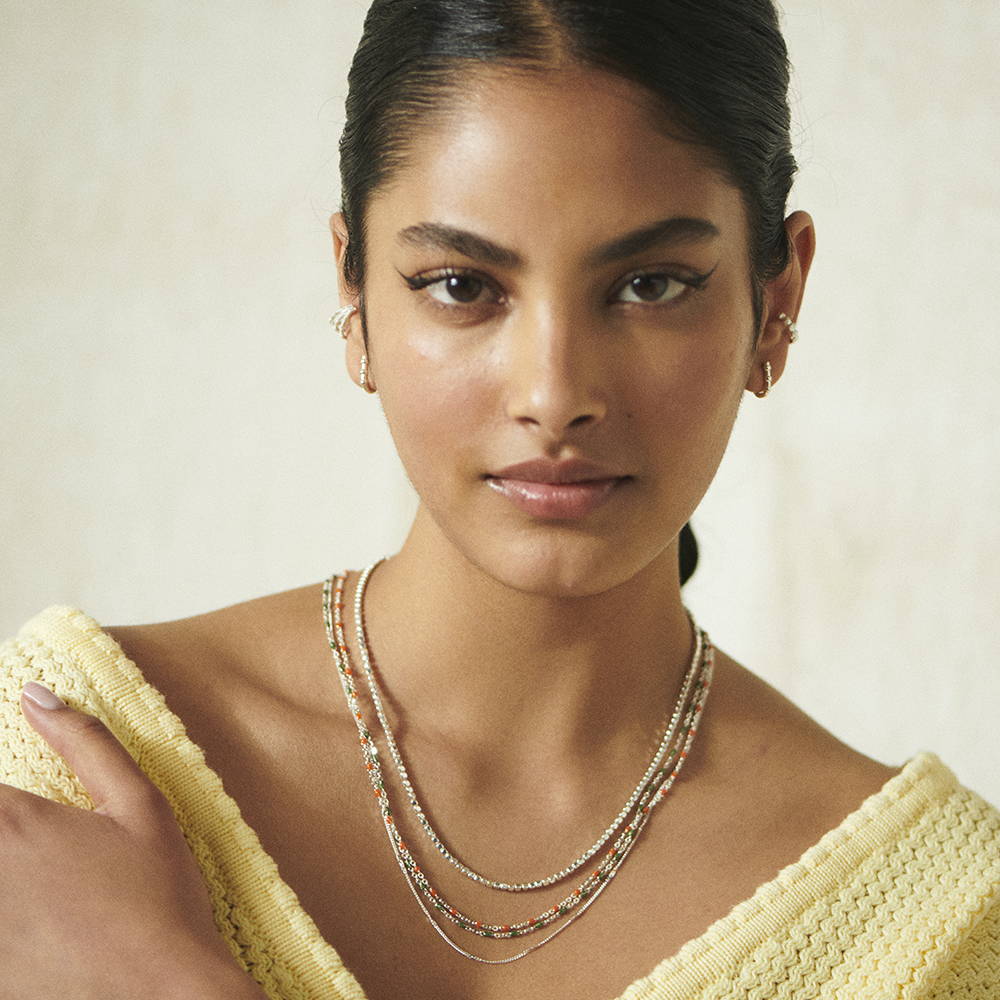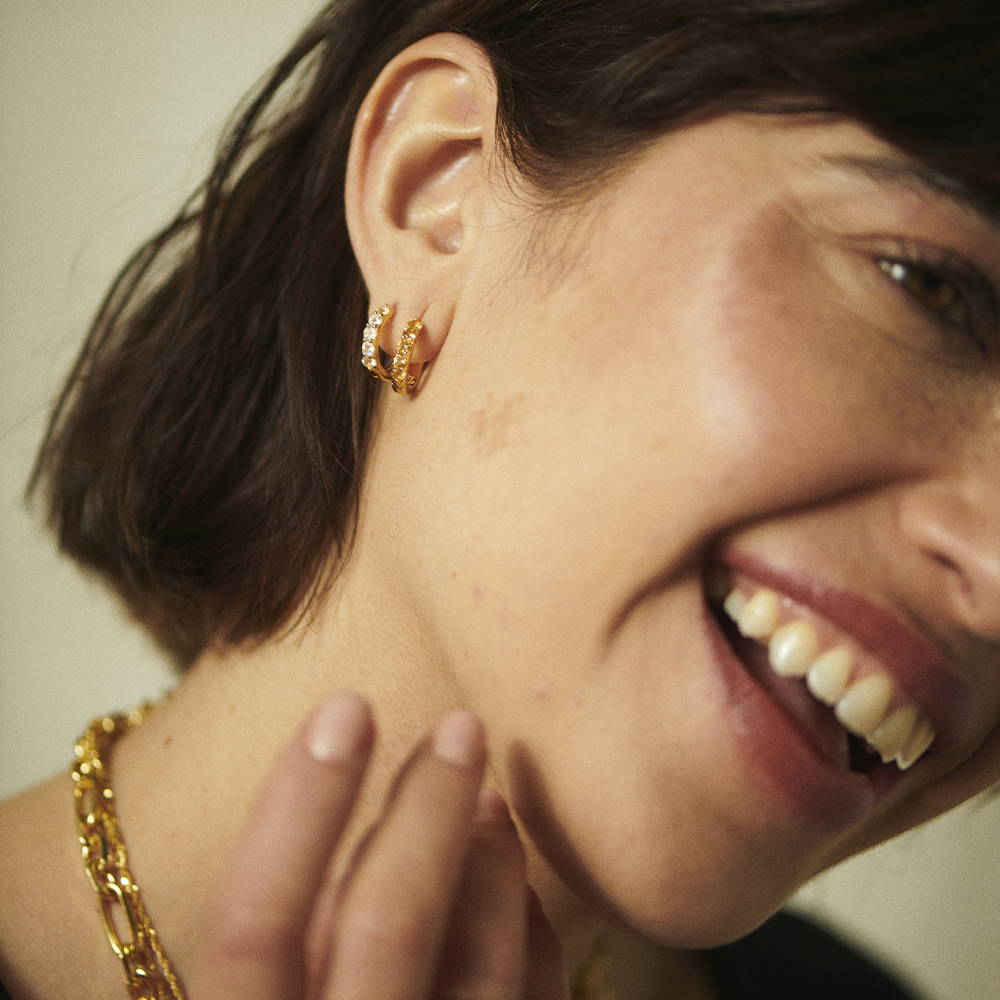 ---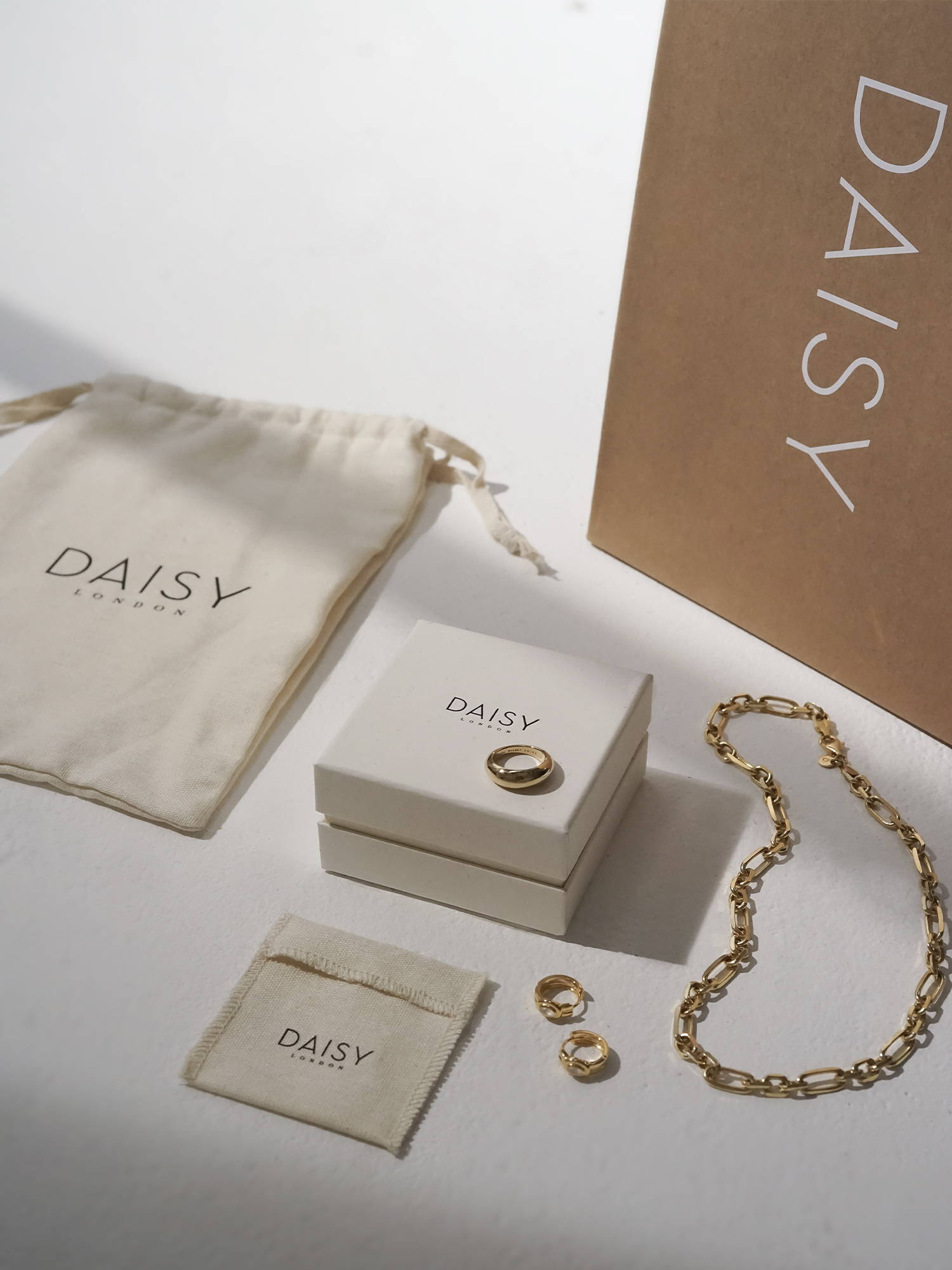 ---
---
Since launching we've donated to over 30 charities. Whether through collaborative partnerships with Ellie Goulding and WWF to our original Aphrodite necklace raising funds and awareness for Jo's Cervical Cancer Trust, we will always show our support for causes close to our hearts.
You can read more about the charities we've worked with here.
In 2020 we began our Share The Love initiative. For every creative we work with, along with paying them for their work, we donate £100 to their chosen charity. This has included Blueprint For All, Know Your Rights, Black Minds Matter, and Smartworks.
---
To have a positive impact on the environment.
---
We believe we have a responsibility to our planet and how we impact it. That's why from our materials to our packaging, our factories and our workers, we aim to be as environmentally friendly as possible. All of our jewellery is hand-crafted from 100% recycled 925 sterling silver. We work in keeping with the Responsible Jewellery Council's guidelines with trusted, family-owned factories in Italy and Thailand. Our packaging is recyclable and made from FSC certified materials. But most importantly, our jewellery is made to last and includes a one year warranty as standard. Because Daisy doesn't do throw away fashion.
---
---
---
---
Cast yourselves back to 1970's London, Portobello Road. Brown Sugar's on the radio, everyone's wearing flares, and the first variation of what would one day become DAISY is being sold on a bustling market stall. Inspired by the carefree nature of the humble daisy, back then it was just a seed. One that blossomed into a range of floral-inspired jewellery sold to department stores across the UK and beyond.
---
Fast-forward to 2009. Still London, still Portobello Road (or near enough). When that family-run market stall, joined by their first-ever employee and chief errand runner, Ruth Bewsey, decided to make a name for themselves and launched the jewellery brand you know and love today: DAISY.
---
And now to the present. More than a decade later, with a long list of travels and adventures under our belt, plus a team of over 20 employees. Ruth Bewsey has gone from running errands to running the show. As Creative Director and Co-Founder she is the unofficial heart and soul of the brand. With a team of brilliant men and women behind her, who pour their everything into making Daisy a brand that represents us all.
---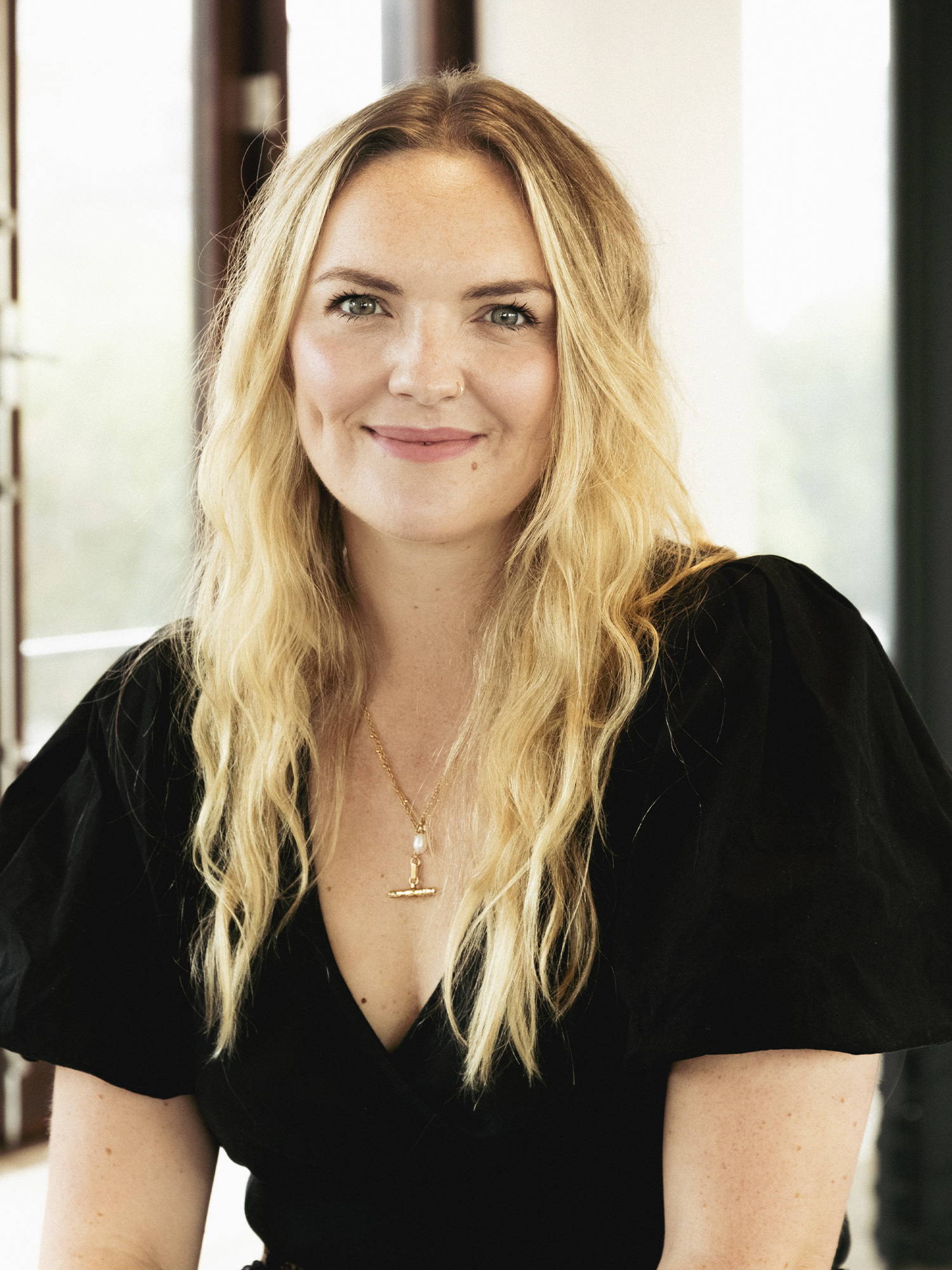 ---
Because life is an adventure best enjoyed together.
---