10 Wedding Season-Ready Looks We Love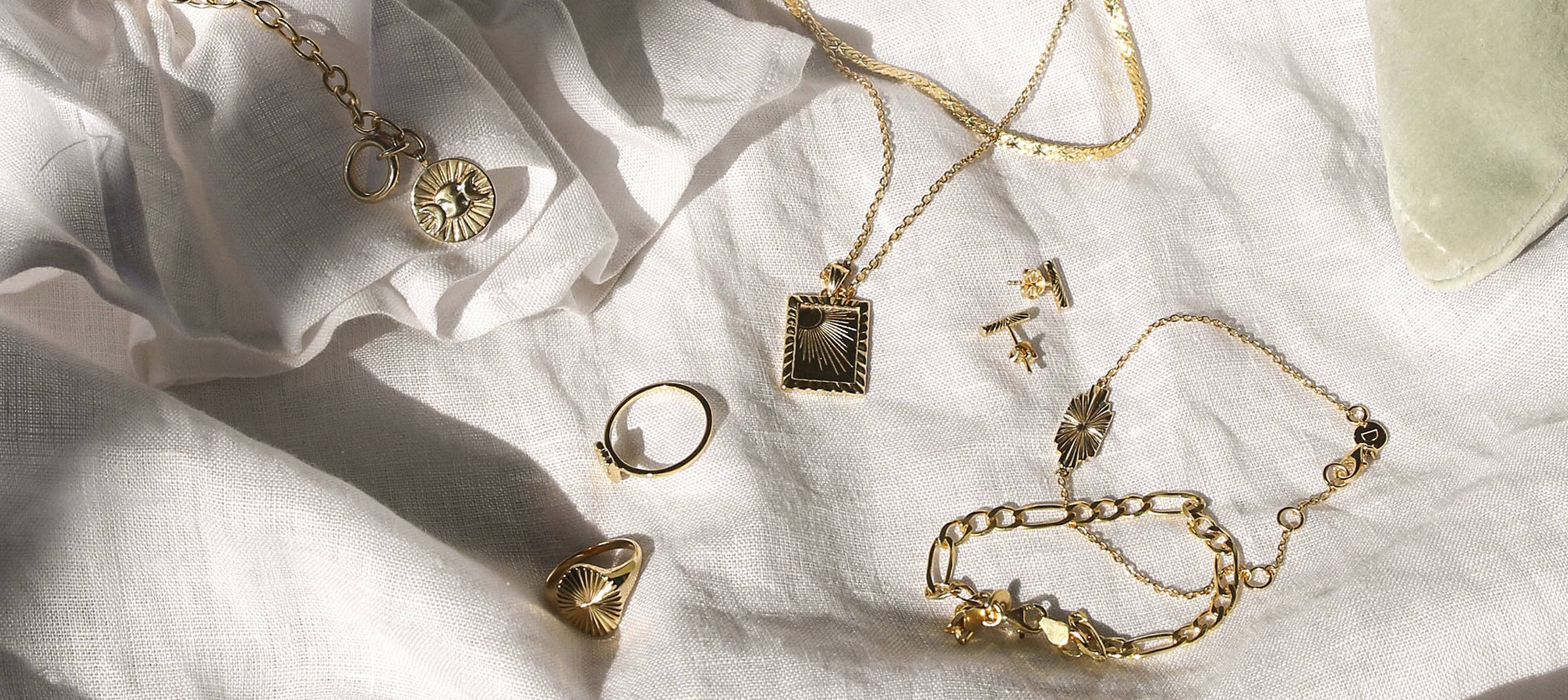 ---
Here comes the bride — finally!
---
After more than a year of uncertainty, false starts, and changed dates, wedding season is here. If you're a bride-to-be that has been patiently waiting for some clarity: we feel you. At Daisy, we watched, tissues in hand, the Zoom wedding of one of our very own Daisy girls, and we're all thrilled to finally attend the postponed nuptials of family and friends. So whether it's you getting hitched, you're a bridesmaid, or you're planning your outfits for the delayed celebrations, Daisy's got all your wedding season needs covered. From delicate chains to florals, meaningful gifts to statement earrings, we've got the jewellery to give your wedding outfit that extra bit of sparkle—everything from the engagement ring, that is.
---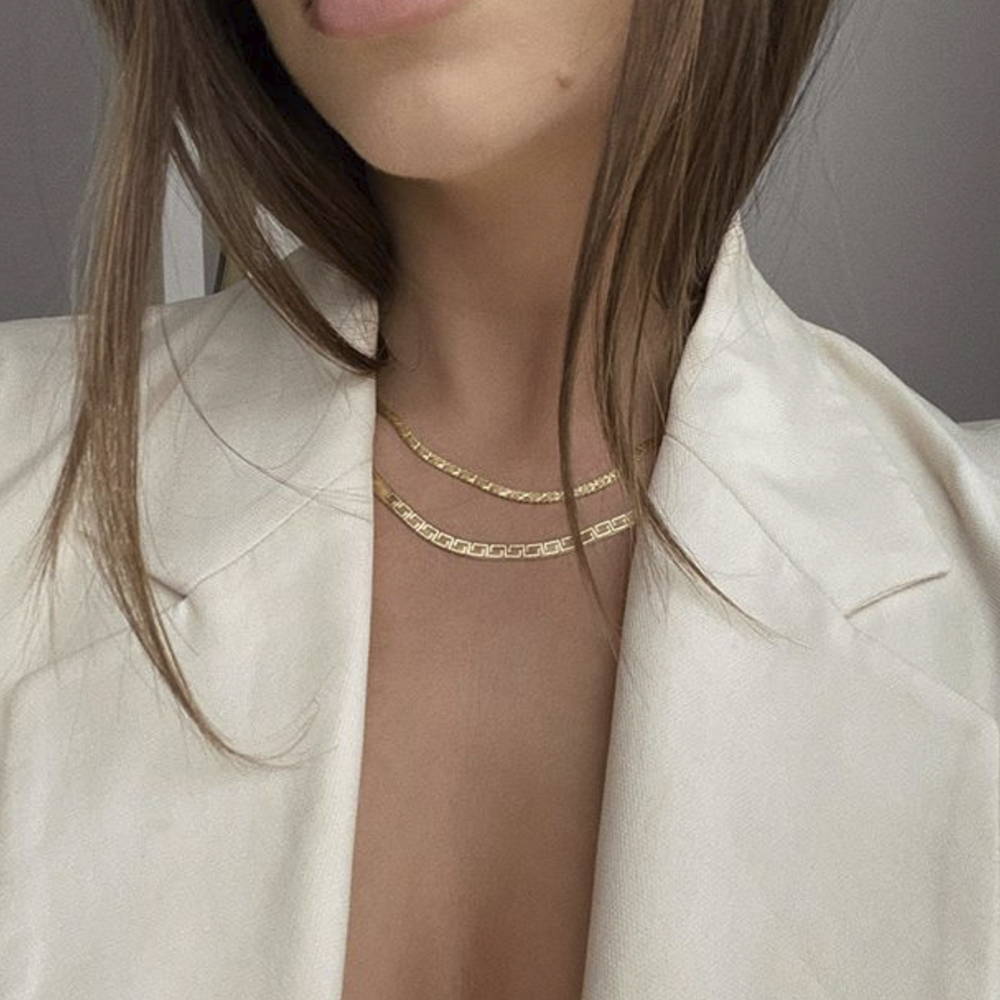 ---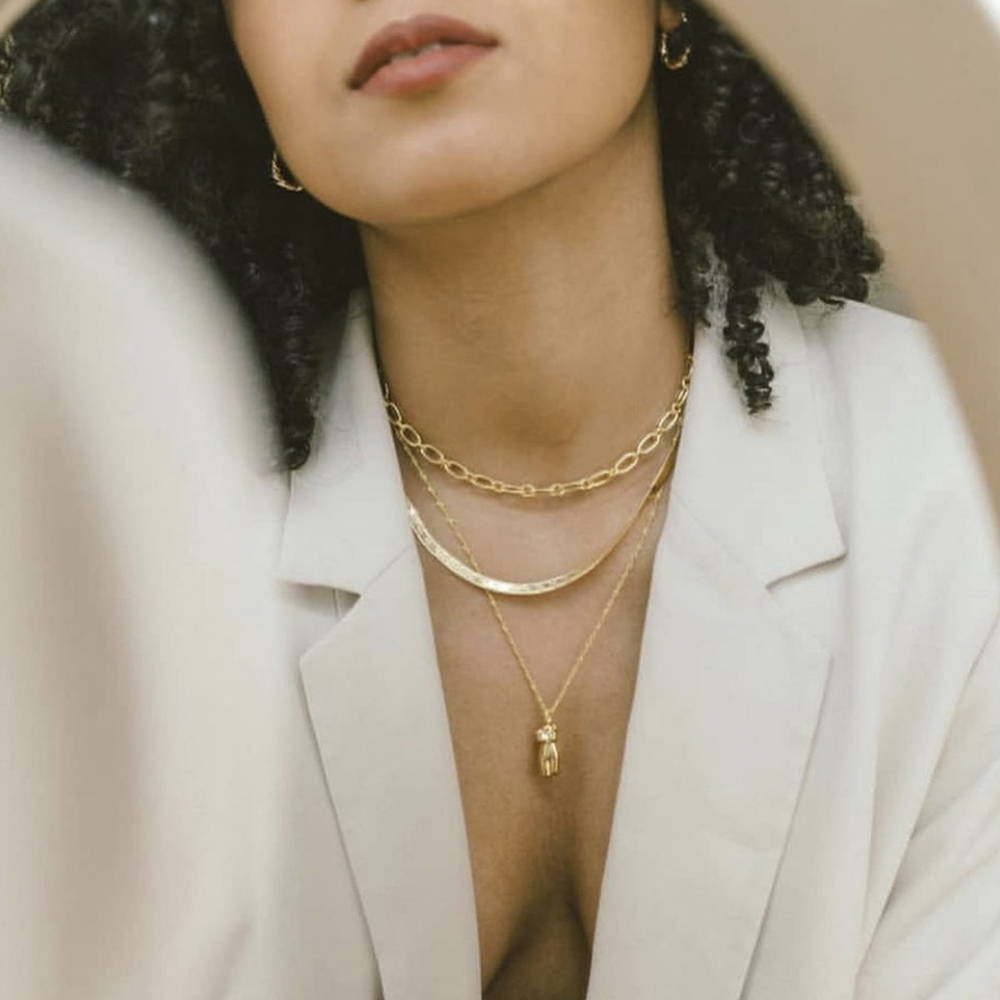 ---
---
---
---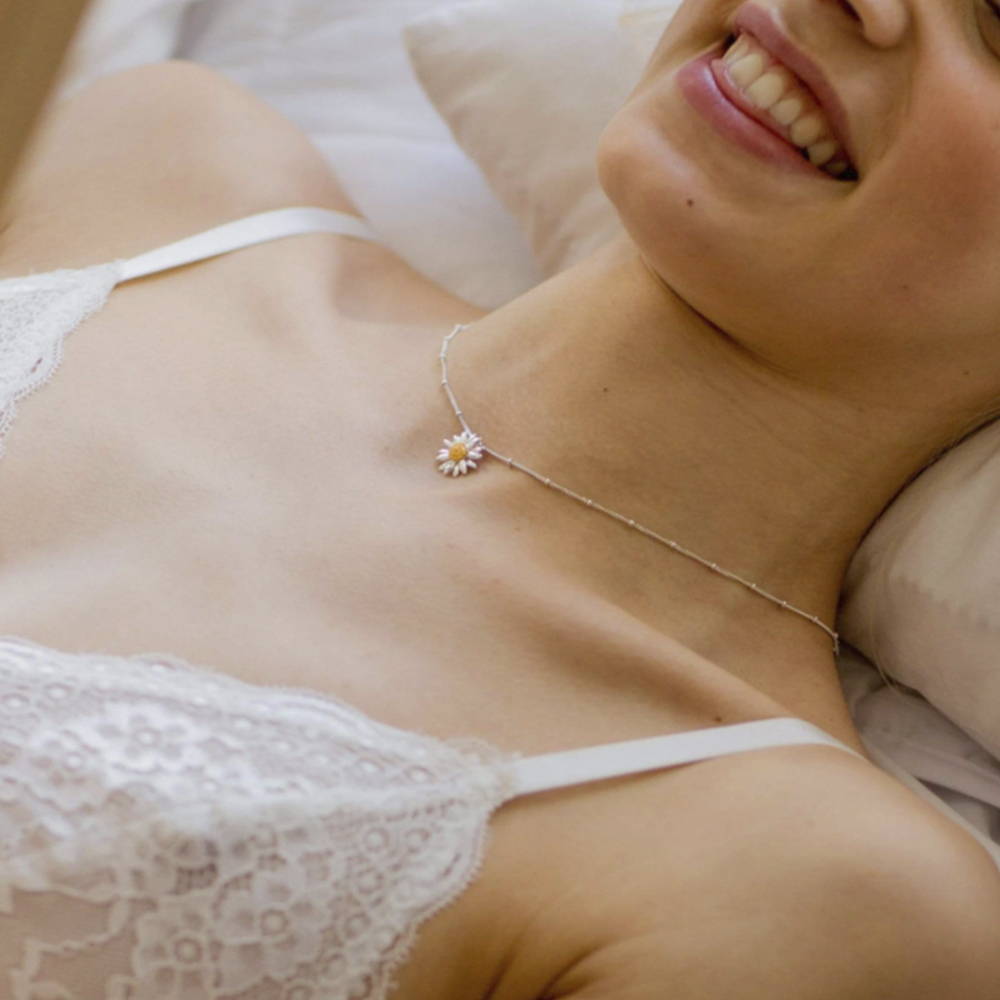 ---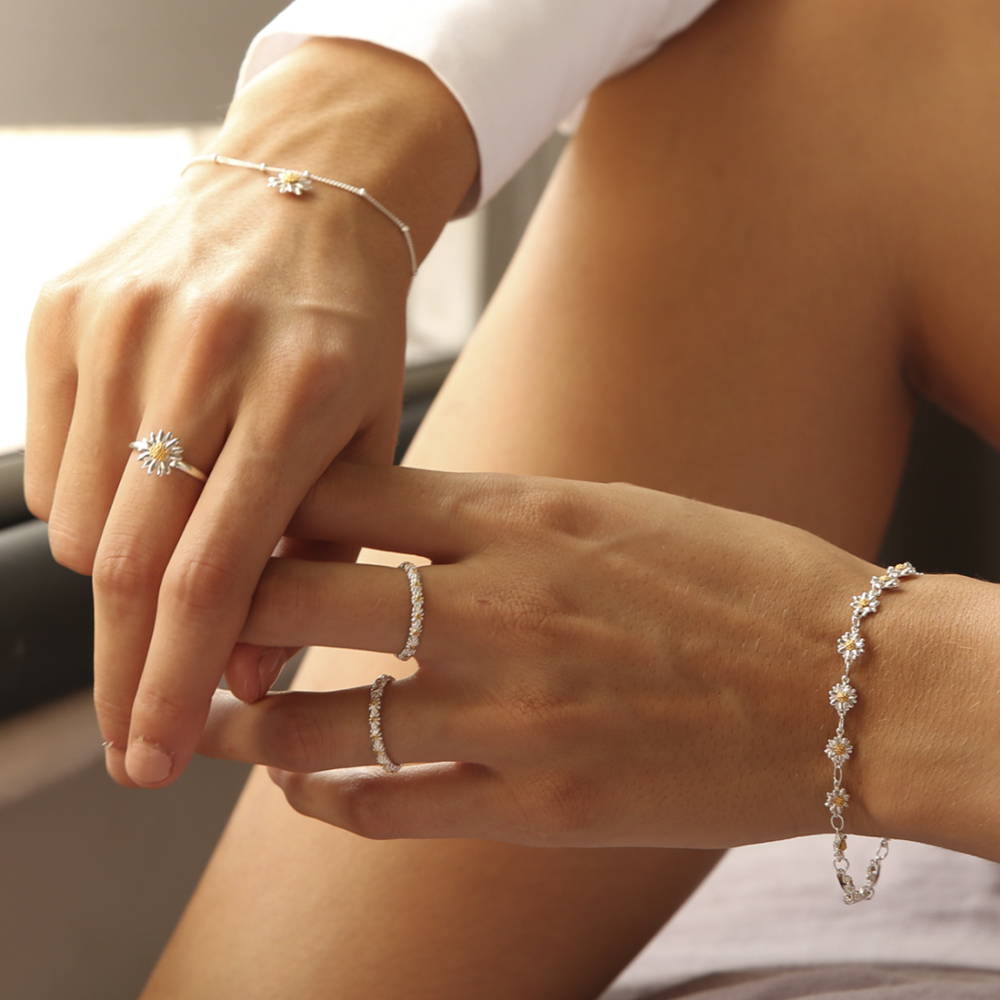 ---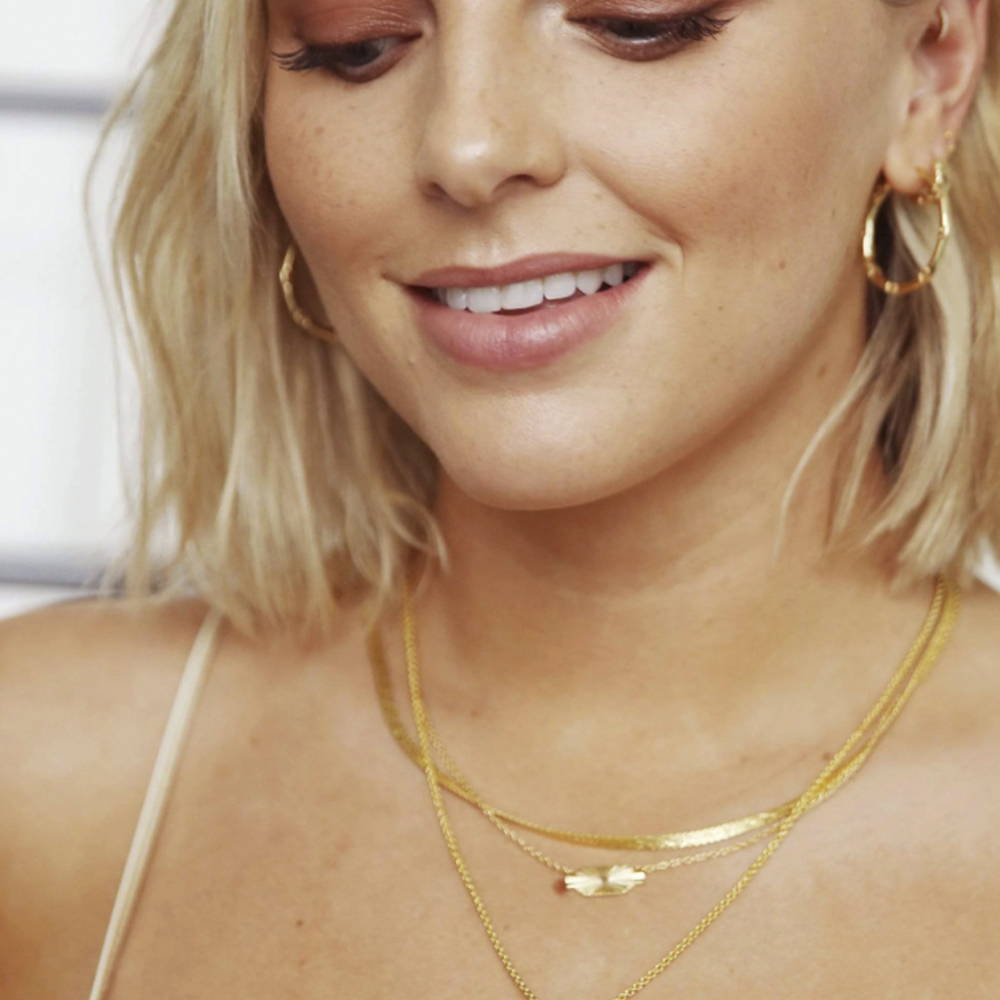 ---
---
---

---
---
Pastels are to bridesmaids what sugar is to tea. It just makes things sweeter. We're in love with this lilac Ghost number. As with all their dresses, they let an elegant cut do the talking. Worn here with a golden tan and our English Daisy Necklace, layered with the Isla Rope Necklace, Stacked Linked Chain Necklace and Estée Lalonde Interlock Bracelet. Or this dusty pink dress, paired with some statement additions to our Vita collection. Express yourself with the ultimate earring stack with our Vita Drop Earrings and Lips Huggies.
Whether paired with gold or silver, green is a perennial favourite for bridesmaids' dresses. Create a simple yet stylish layered look with our Estée Lalonde Curb Chain Necklace, Stacked Linked Chain Necklace worn here with yet another elegant Ghost dress. Or this ethereal silver style. Worn with our Aphrodite Pendant Necklace for an effortlessly feminine feel.
---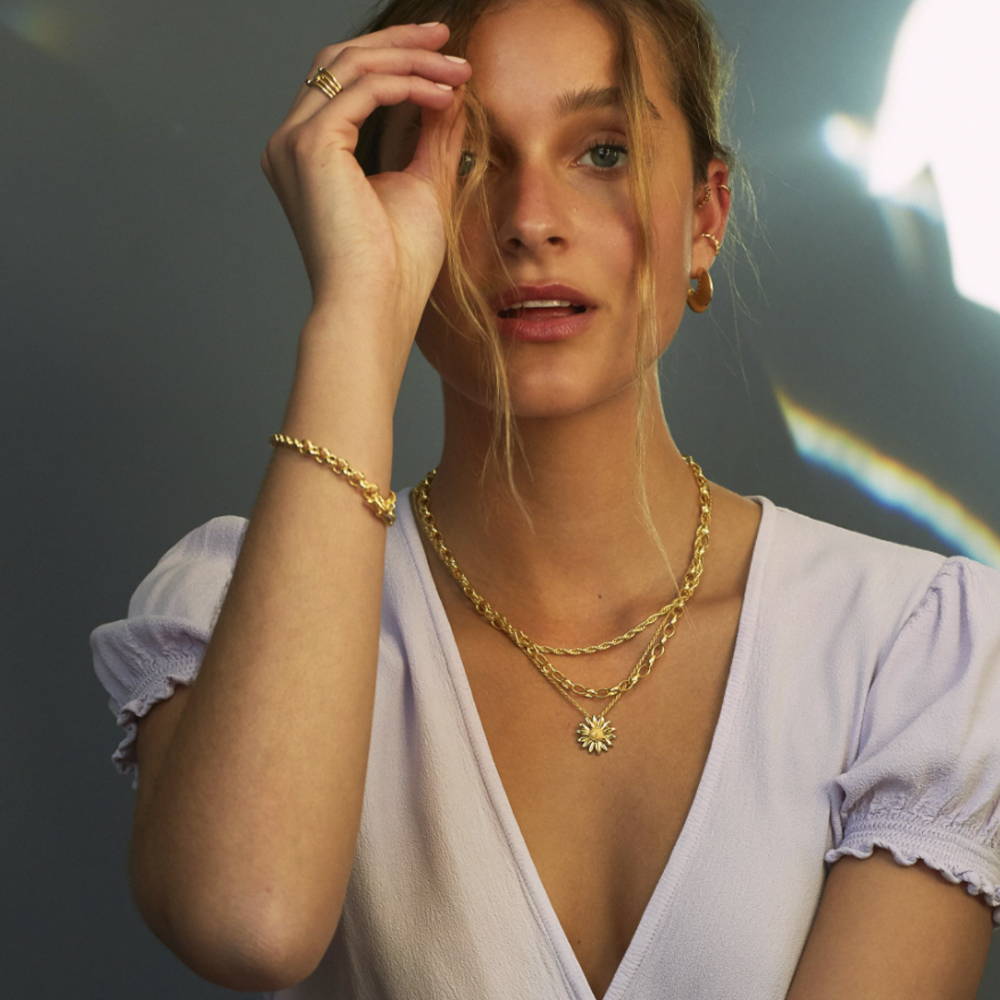 ---
---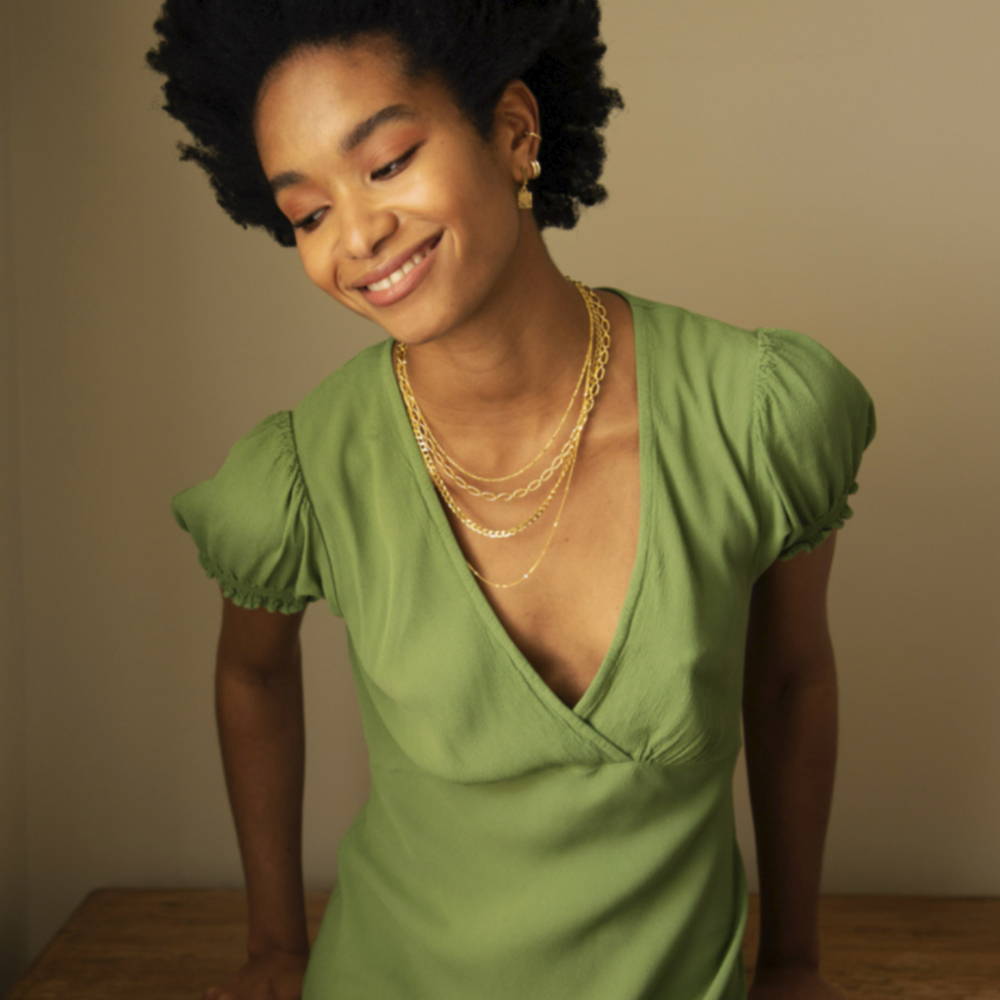 ---
---
---
Be your own bouquet with double florals. Pair your go-to floral dress (we're a bit obsessed with Reformation's) with your favourite piece from our Daisy collection for a double floral, fresh as a daisy summer wedding outfit.
Or if you're creating a more grown-up look go for this smart tailored style. A sophisticated yet sexy take on wedding attire worn here with layers of gold. You can afford to be a little cheeky in a suit and what better way than with our Vita Bum Pendant paired with a classic, the Isla Fossil Charm Necklace.
---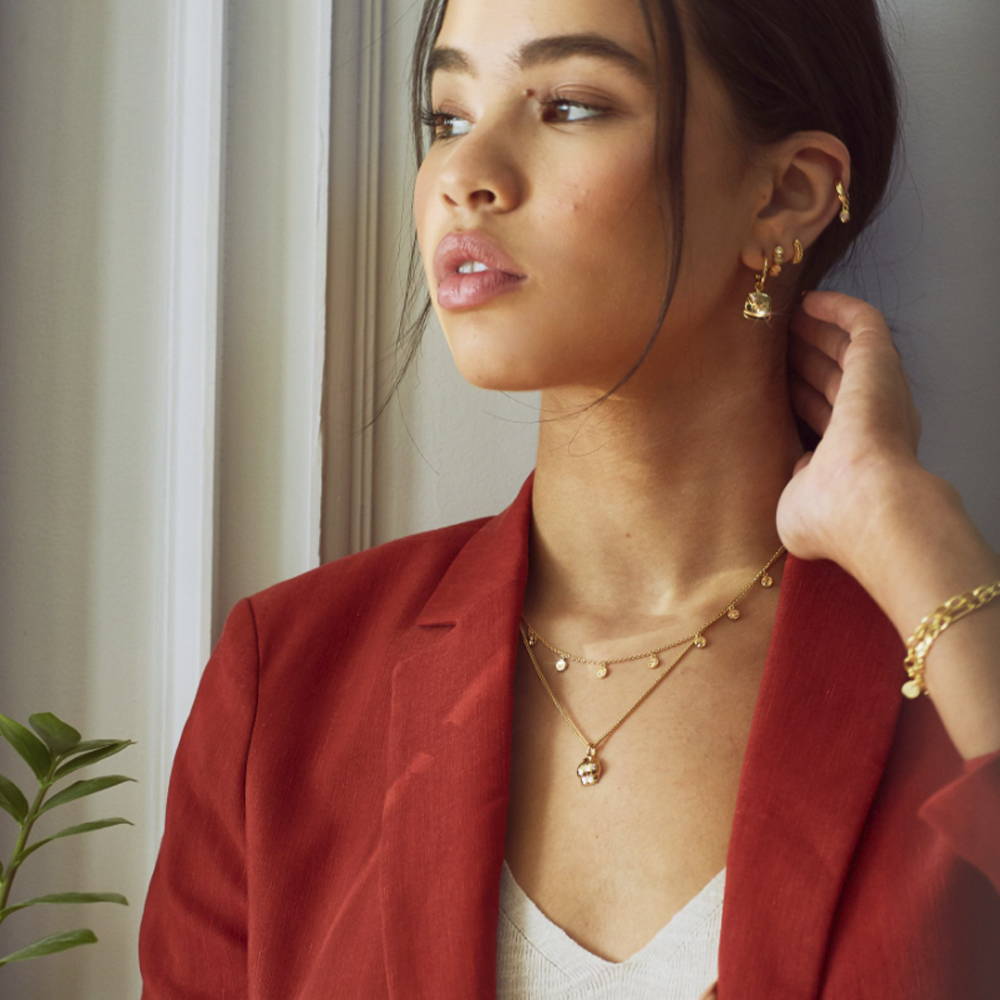 ---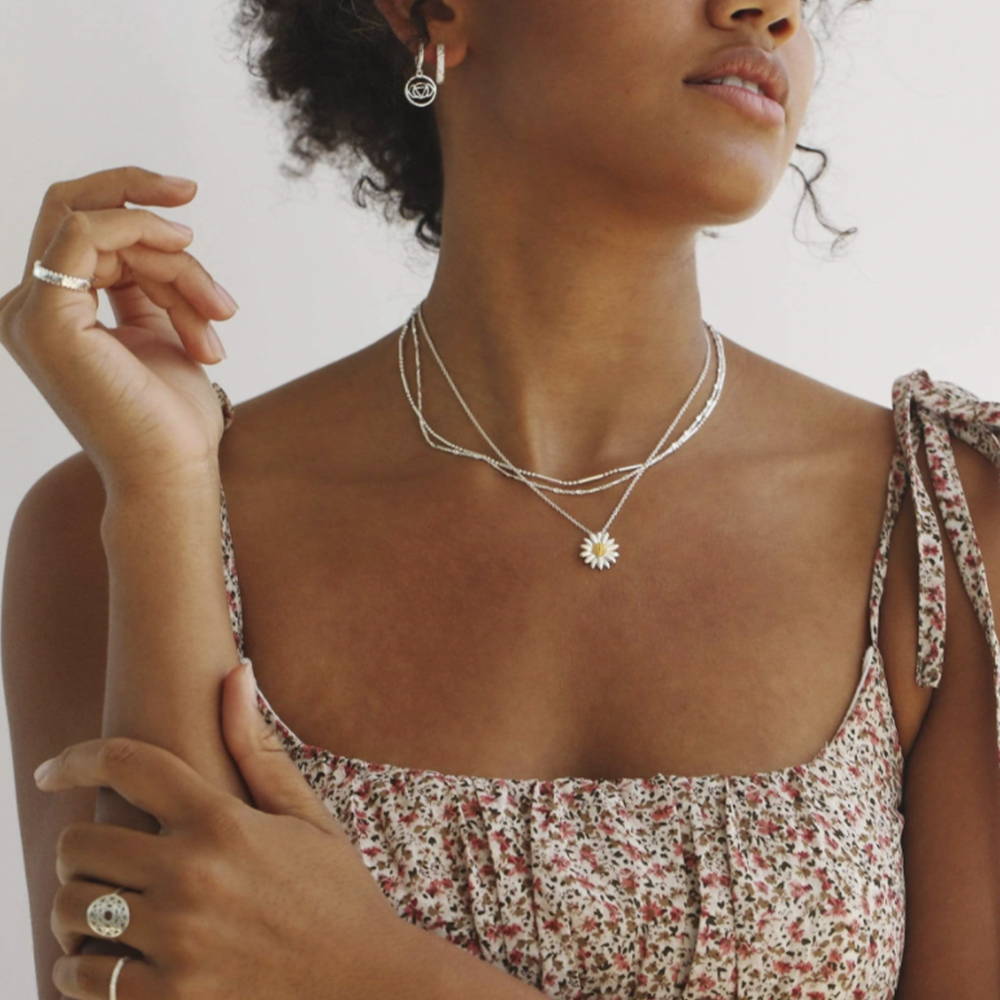 ---
---
So, let the celebrations begin! At Daisy we're all desperate to see our loved ones say "I do"—so we really hope that wedding season can get going in full swing. We've been planning our outfits since the invites arrived in the post and we can't wait to see yours. Show us how you're styling your wedding outfits by tagging @daisy_jewellery and using the hashtag #imwearingdaisy for a chance to win a £100 voucher. We choose our favourite every month so keep an eye out.
---