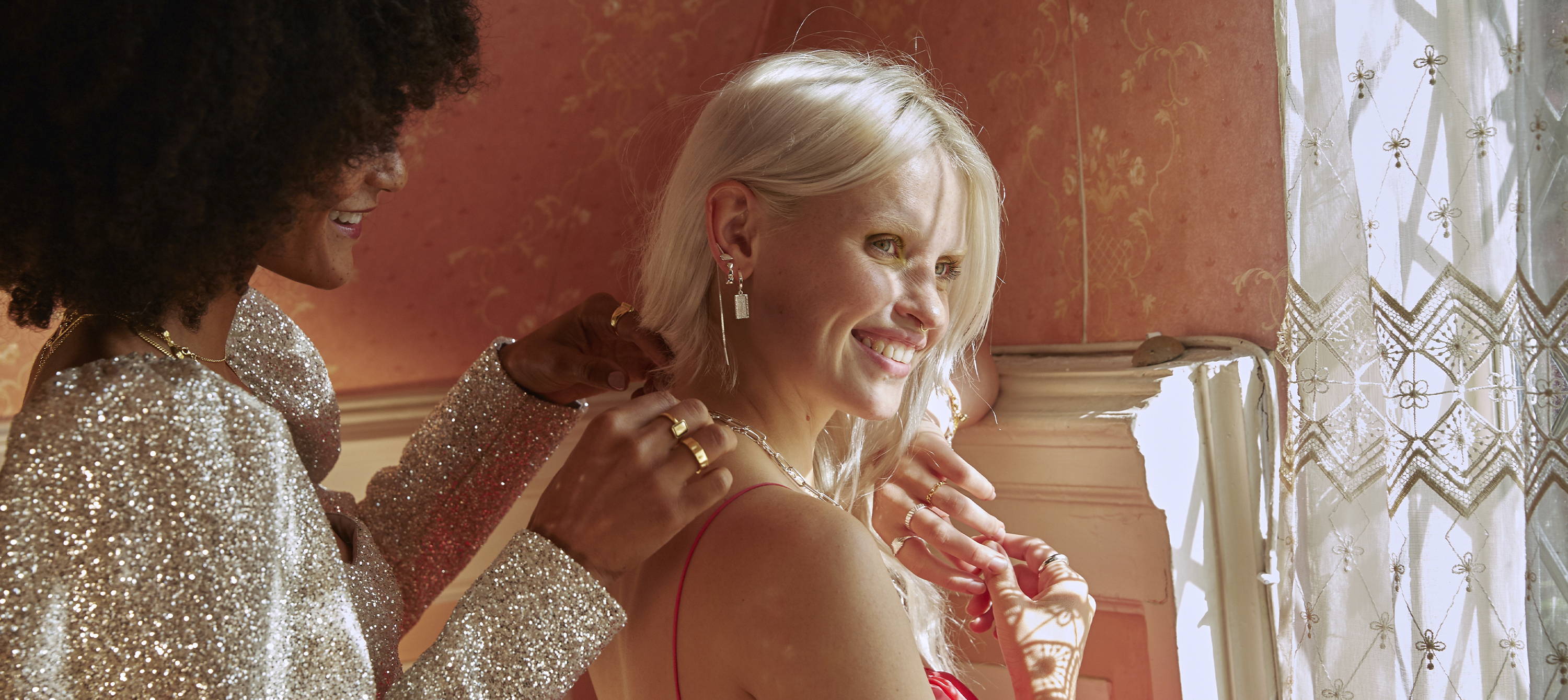 ---
What do clothes, jewellery, and tiramisu all have in common?
---
The art of perfecting them lies in the layering, of course. That's right, we're here to talk about tiramisu jewellery. We know you're not all necessarily head to toe in Daisy (one day, one day) so we've created a quickfire style guide to help you layer our jewellery with some of your other favourite pieces. From family heirlooms to vintage chains, a classic pair of pearls to a homemade beaded bracelet or trinket from your travels, these are the Daisy pieces to style with the rest of your jewellery box.
---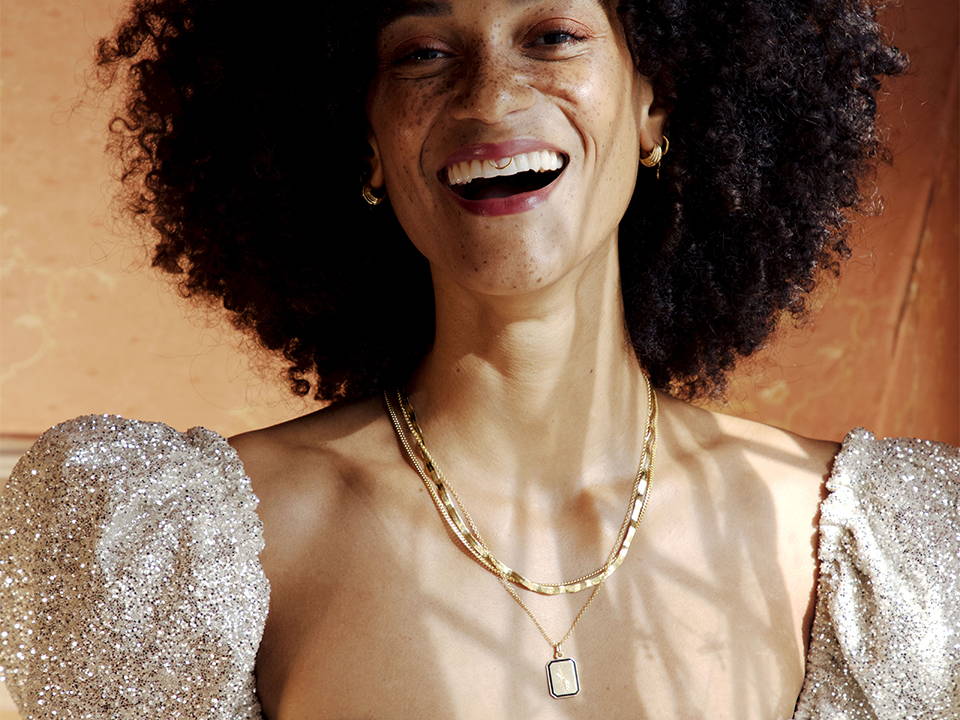 ---
---
Gold chains have a timeless style. You'll find one in almost any jewellery box, whatever they're age. Pair vintage gold chains with an updated style, like our Vita Chain Necklace or Estée Lalonde Wavy Snake Chain Necklace for a classic layered look with a modern twist. We're all about recycling here at Daisy (did we mention all of our jewellery is made from 100% recycled silver and 18ct gold plate) but we're also into 'make do and mend'. So, if you've got a broken vintage gold chain lying around in your jewellery box, get it fixed and give it a new lease of life styled with a few Daisy favourites.
---
---
---
Your grandmother's ring or something sparkly that caught your eye in a vintage shop. If you've got a statement gem or cocktail ring you love to wear, let it shine as the hero of your stack. Layer it with simple stacking rings to complement rather than distract. Our chain rings never fail to create a seriously cool stacking look, whilst our Vita Lips Ring is a bit of fun. For a more classic style, try the Iota Daisy Ring or the goes with everything, Stacked Beaded Band Ring.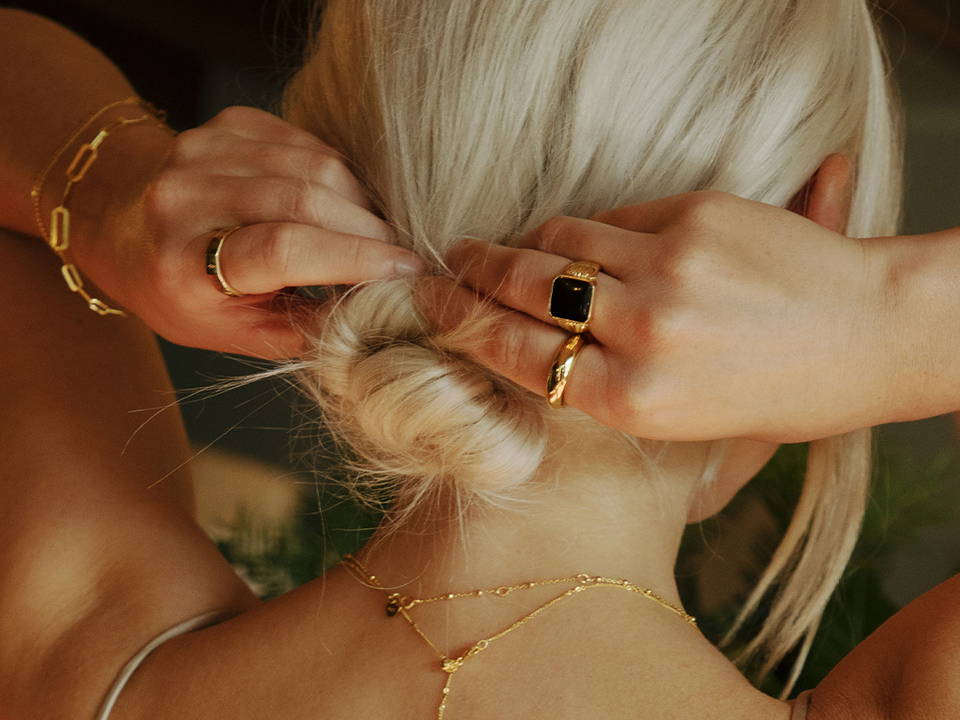 ---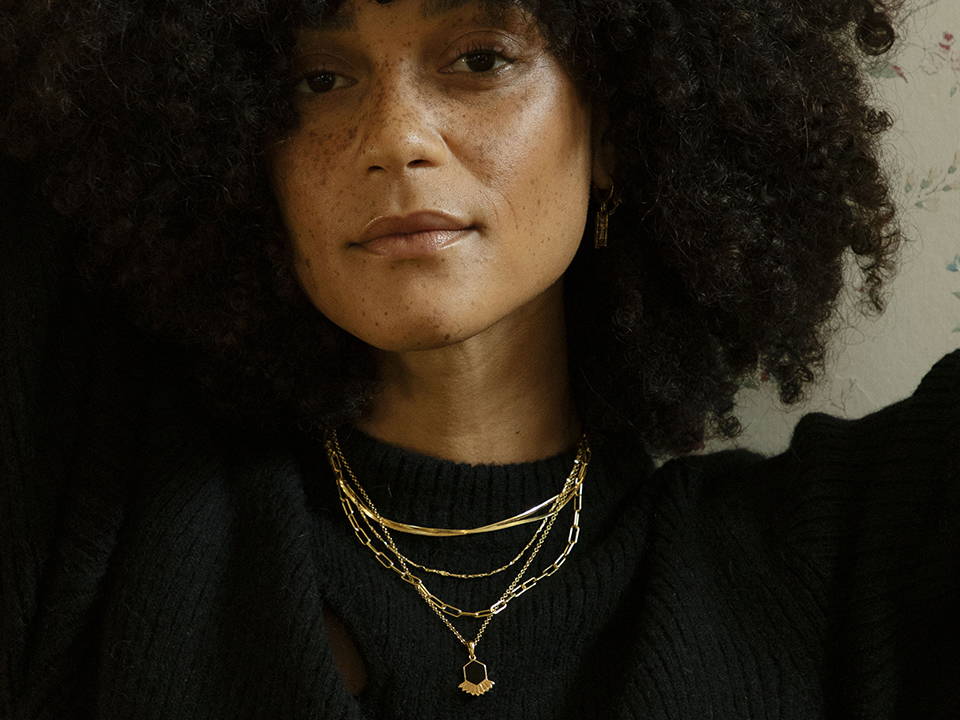 ---
---
You know the one. The 'Carrie' necklace. We probably all popped down to a high street at some stage in our lives, flicked through the catalogue (remember those?) to find one of these. If you've still got yours, hang onto it. It's a treasure. Pair it with our Isla Tidal Twist Necklace for a hint of shine or the Estée Lalonde Figaro Chain Necklace for some of that SATC style. Take a look at our full range of Chain Necklaces to complement, well… you.
---
---
---
In case you hadn't noticed, pearls are back in. They've let go of that fussy, afternoon tea vibe and are making a bold comeback. We love a more organic shaped pearl. If you've got a pair of pearl studs or drop earrings, why not pair them with our Isla Mother of Pearl Drop Earrings for a statement ear moment that will turn heads. Wondering what to pair with a pearl necklace? Keep the beach theme going and wear it with our Isla Large Shell Necklace or simply pile on the chains in gold and silver for 'more is definitely more' look.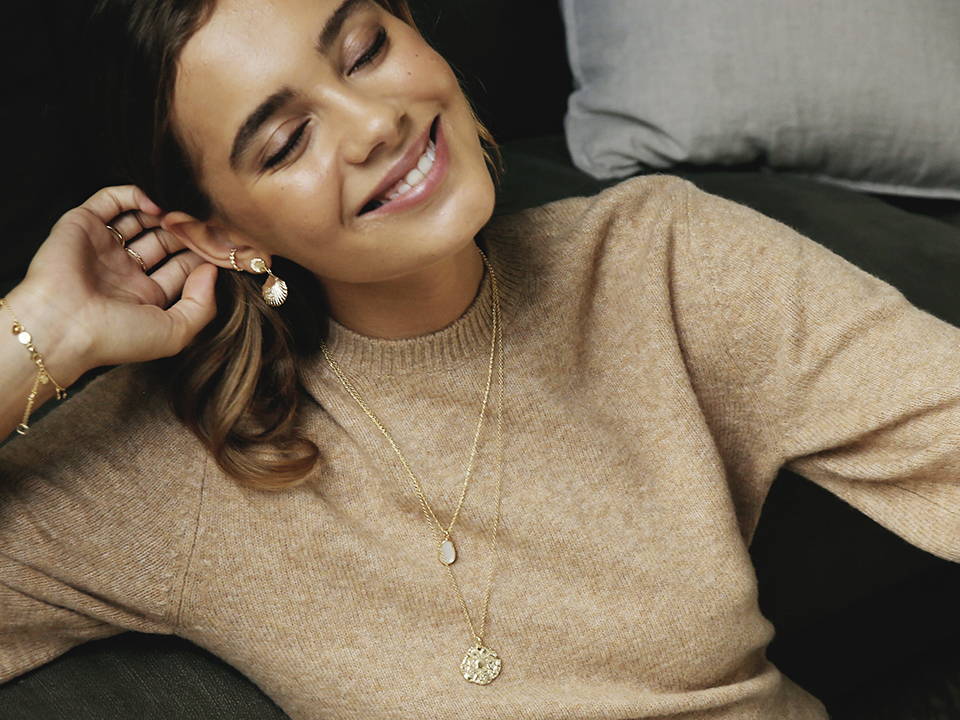 ---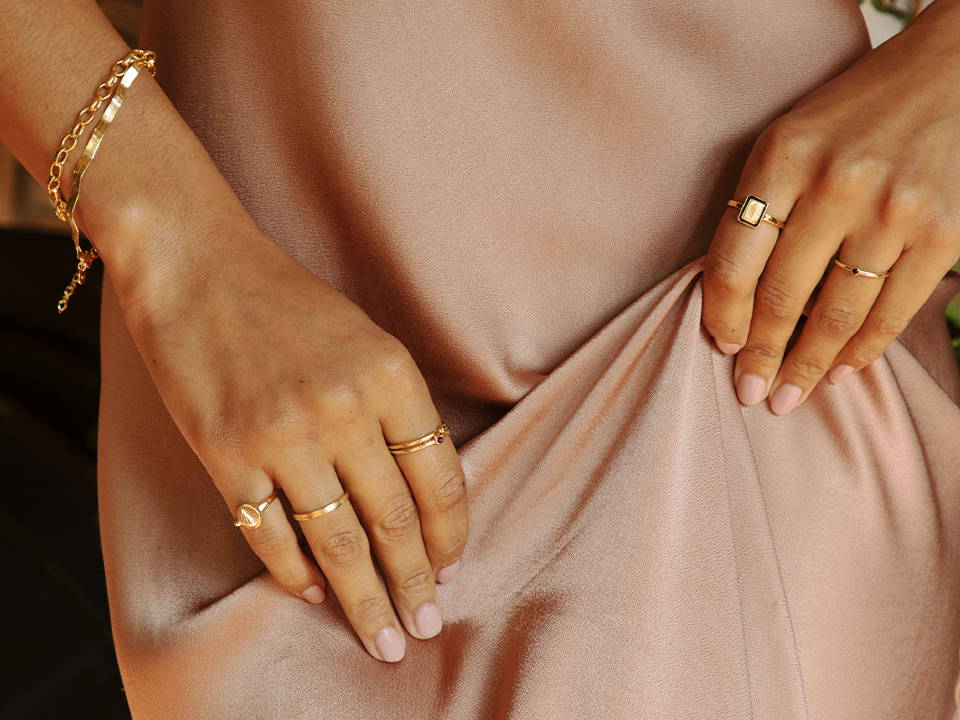 ---
---
Signet rings have had a bit of a rebrand over the last few years. You don't need a family crest to wear one, nor do you need to be signing wax-sealed letters. Today, they're a fashion statement and go-to everyday piece. If you've got a signet ring that you love to wear, pair it with the Estée Lalonde Trinity Ring for modern yet classic style.
---
---
---
The beaded jewellery trend isn't going anywhere, and we are here for it. Be they homemade, a holiday purchase or something you've had knocking around for years, pair your colourful creations with the Chunky Beaded Necklace and Thin Beaded Necklace for an elevated look.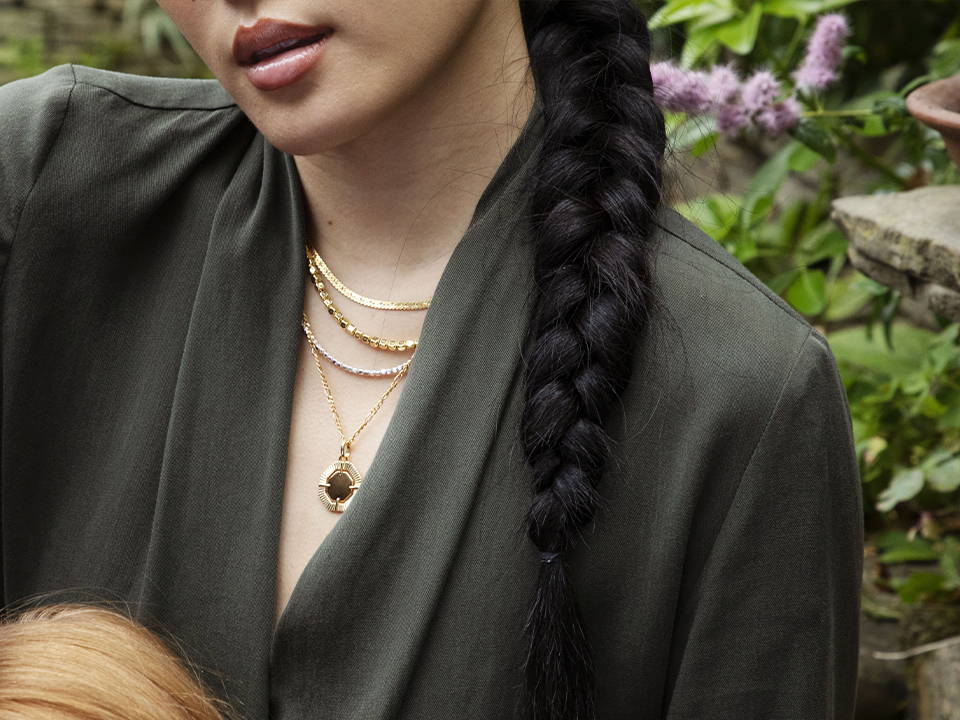 ---
There's nothing that we love more than seeing how you're styling your jewellery. Show us how you're styling your classic pieces with ours by tagging @daisy_jewellery and using the hashtag #imwearingdaisy for a chance to win a £100 voucher. Because who doesn't want more jewellery?! We choose our favourite every month so keep an eye out!
---