The Ultimate Silver Siren Style Guide à la Taylor LaShae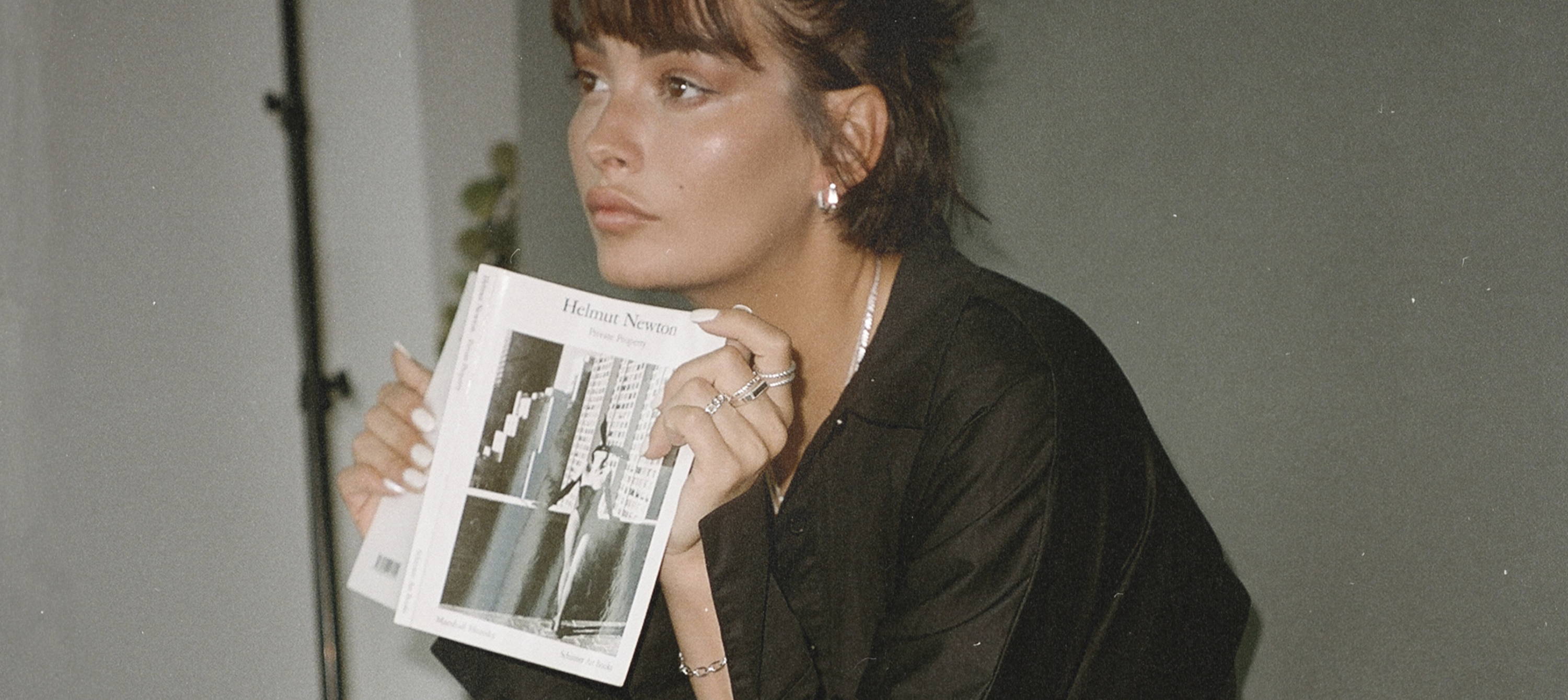 ---
At Daisy, we know that all that glitters isn't gold...
---
That's why we're shining a spotlight on one of the ultimate silver siren's: Taylor LaShae. Earlier this year, we caught up with Taylor in her gorgeous Brooklyn apartment to style some of her favourite Daisy pieces. And didn't Shae prove she's a woman of her own mind when all the pieces she picked out were silver? So, for all you other silver sirens out there, here's a coffee-table book worth of ways to style some of our staple Daisy designs.
---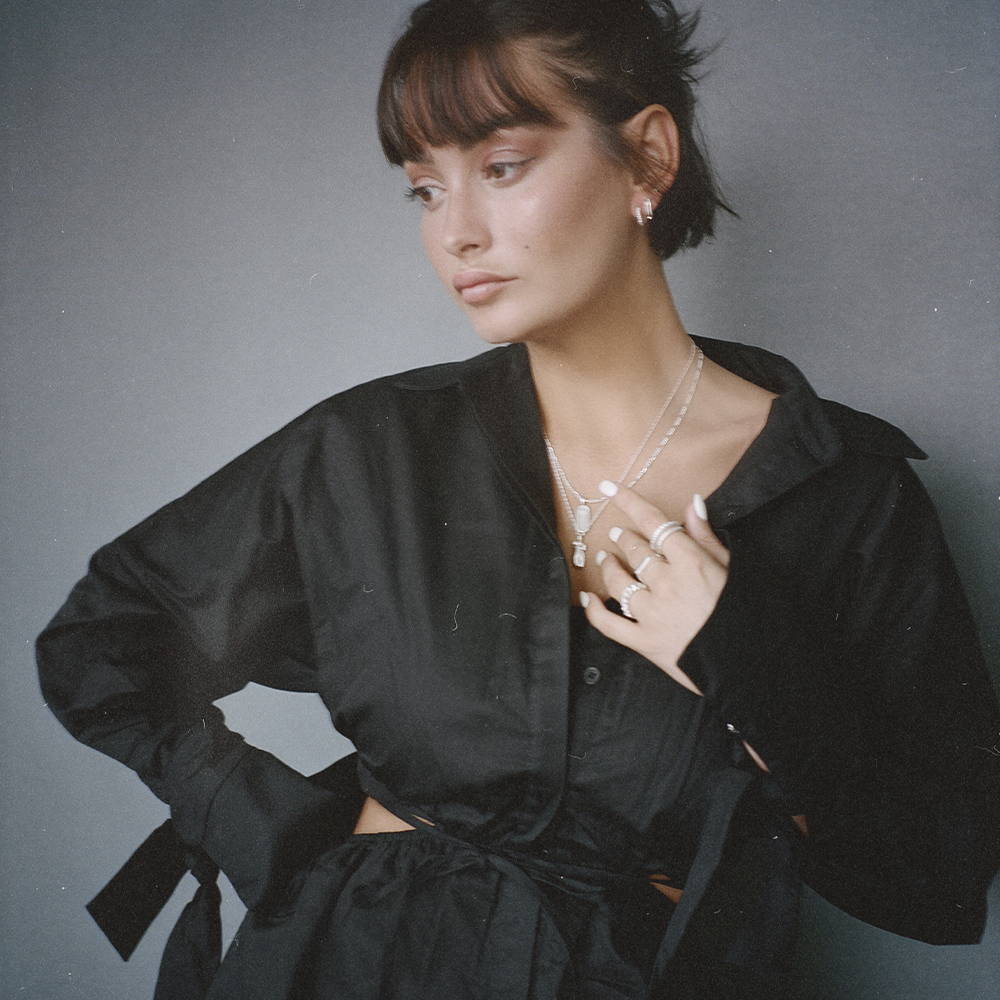 ---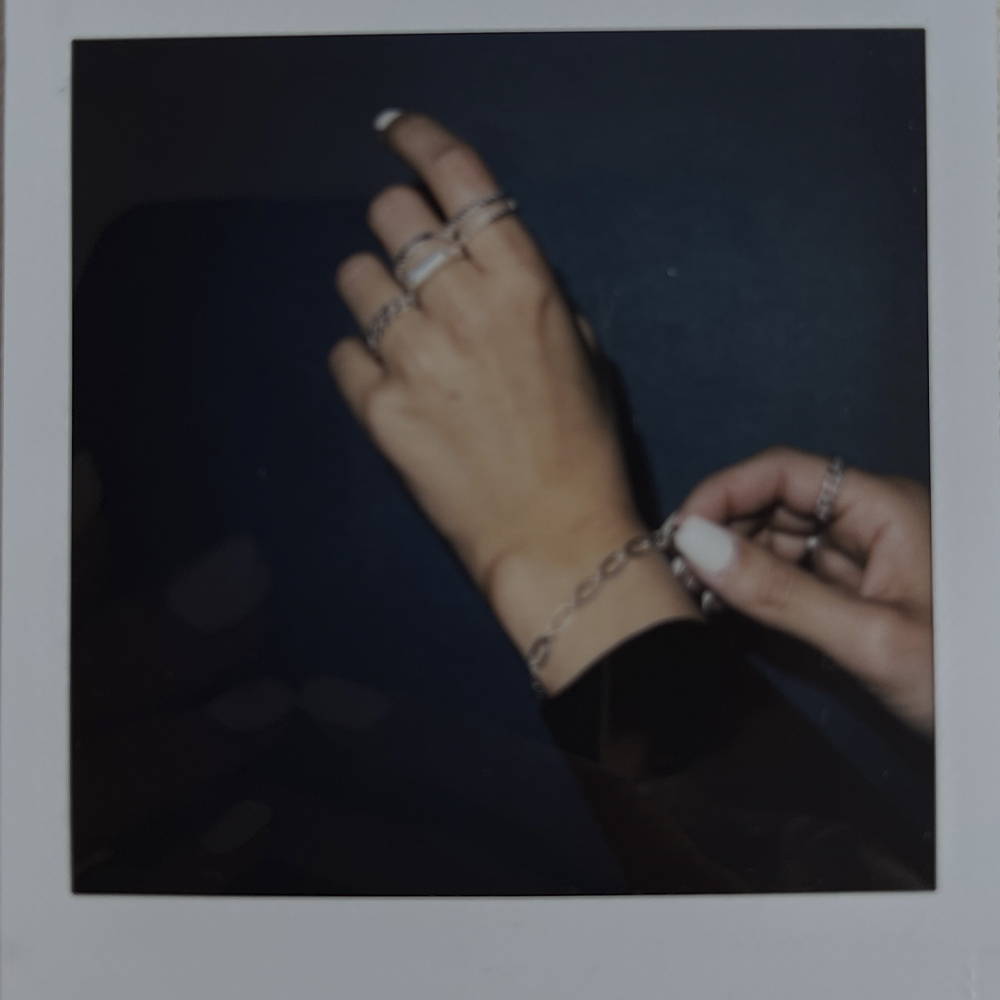 ---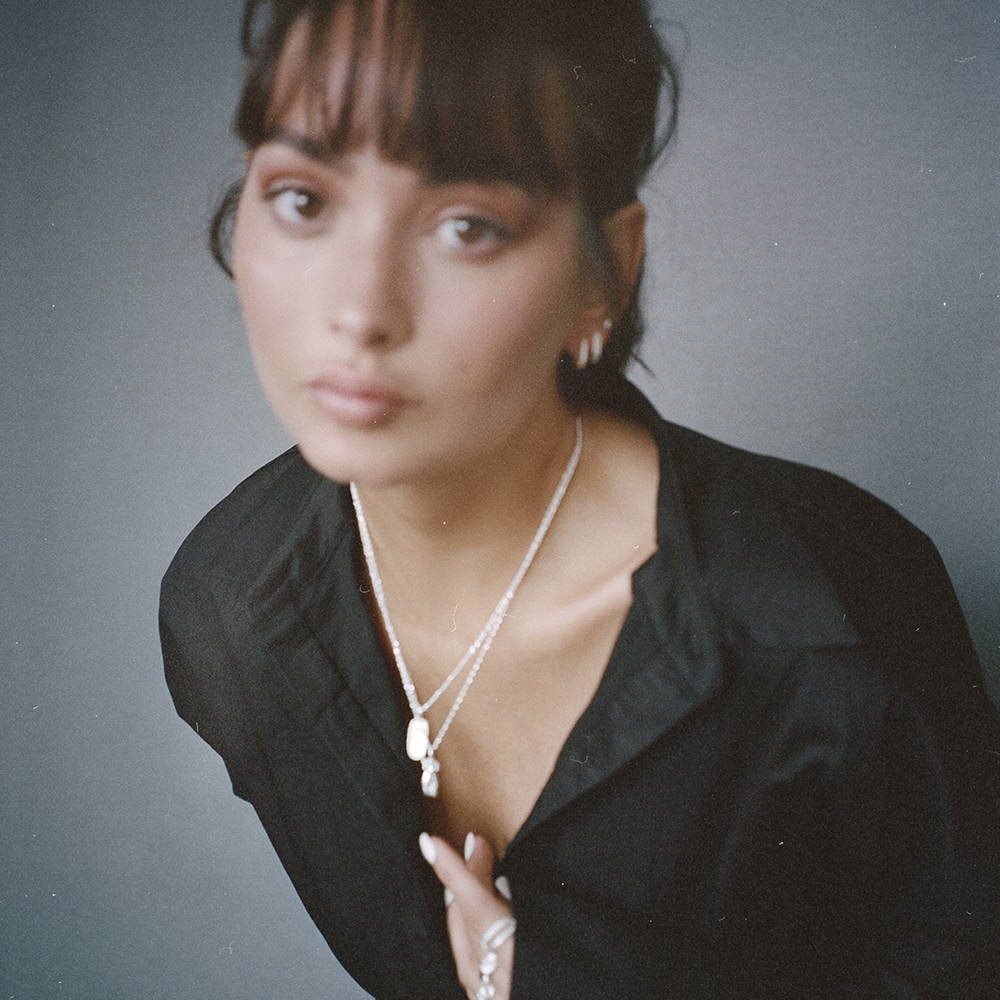 ---
---
---
---
Sticking with the monochrome vibe, this look is the ultimate fit for tearing around New York. We love how Taylor's made a statement in black and white, as well as silver. Not only does it make styling simple, but it really packs a punch. For this look, she layers the Isla Mother of Pearl Necklace—a treasured gift for yourself of a loved one if ever we saw one—and the Daisy Flower Necklace Taylor, we're crushing over you even more than before.
---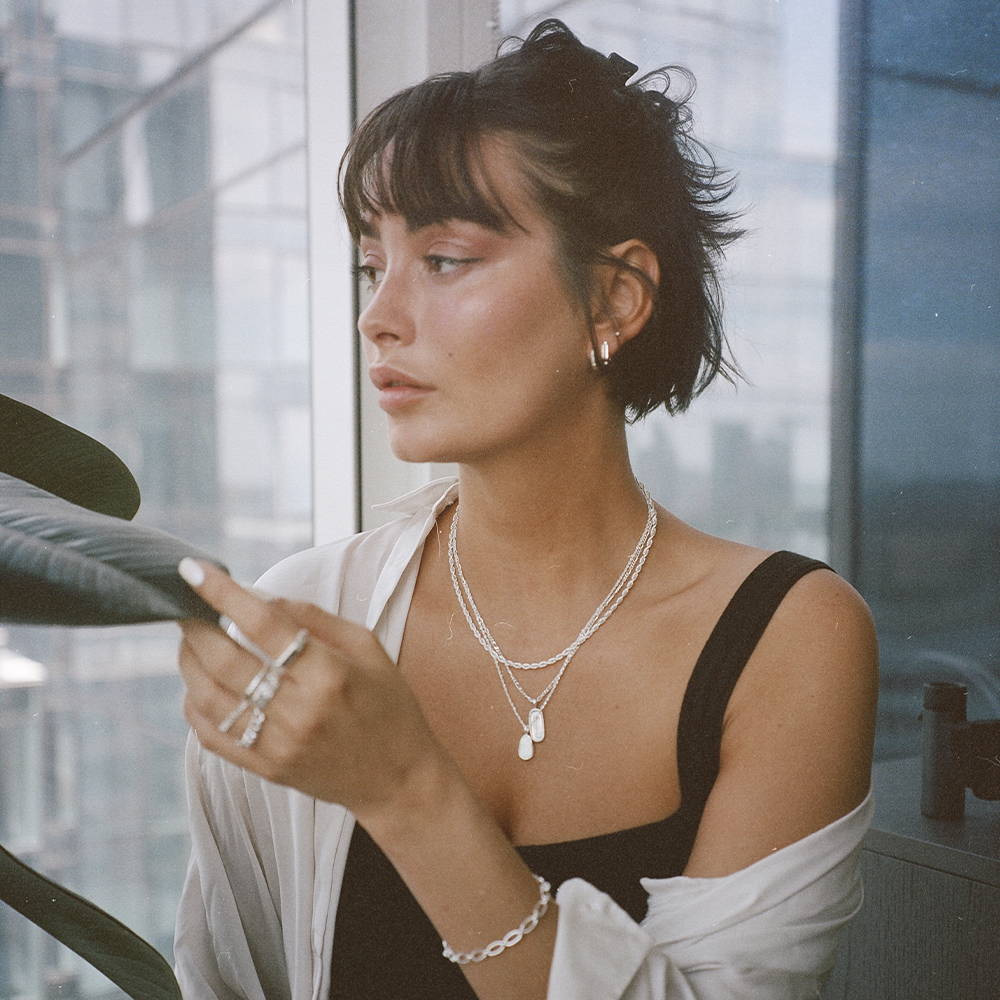 ---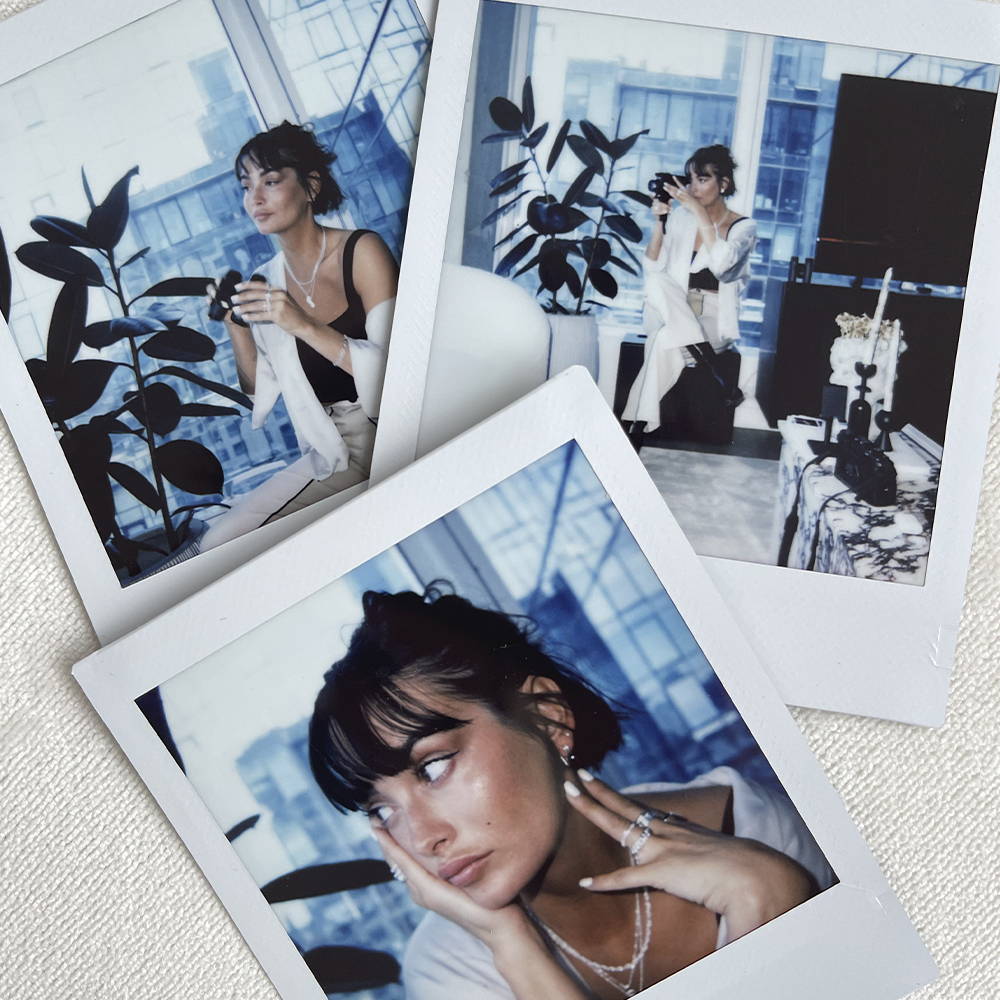 ---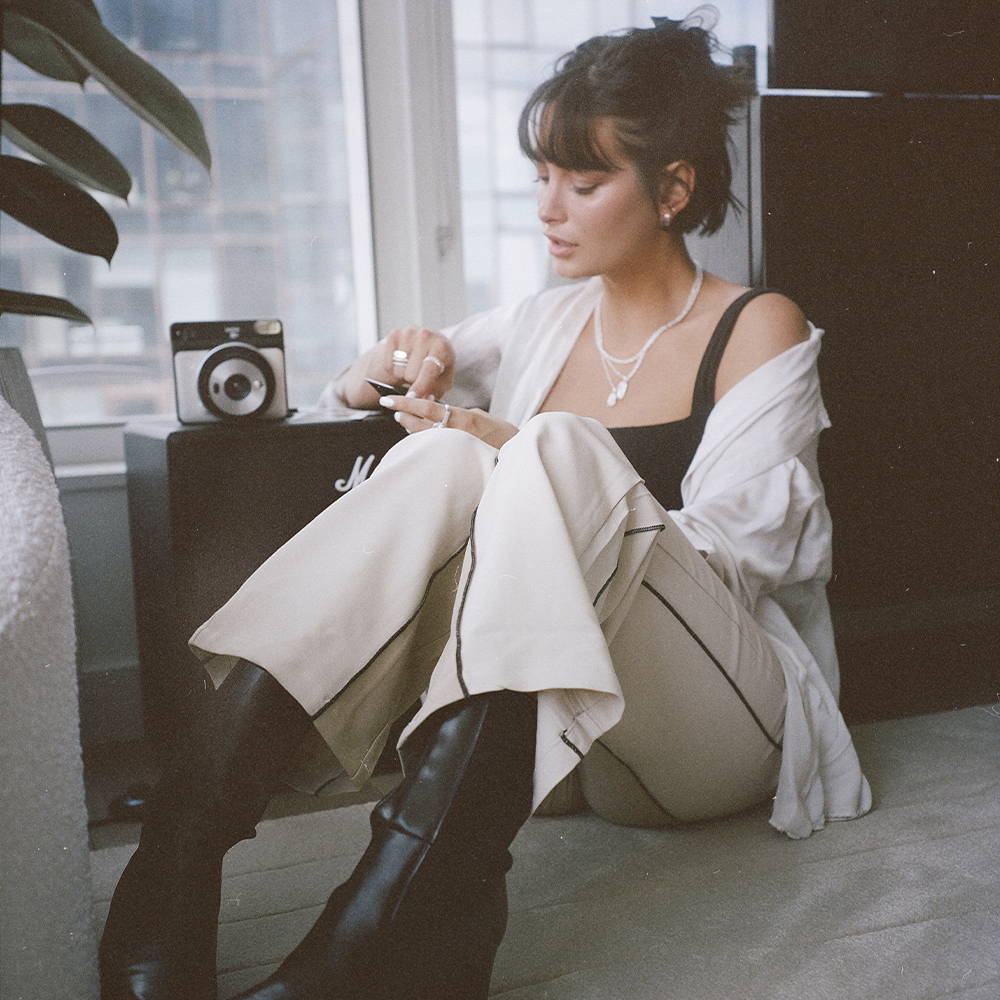 ---
---
To all the silver sirens out there, we hope this styling guide gives you some ideas on how to layer your look. And if you're look for more silver jewellery inspiration be sure to check out out Silver Jewellery edit.
---
---
---