---
Our jewellery is designed to be loved and worn for years to come, but like most things in life it needs a little TLC along the way. Here's everything you need to ensure your pieces stay looking fresh as a Daisy!
---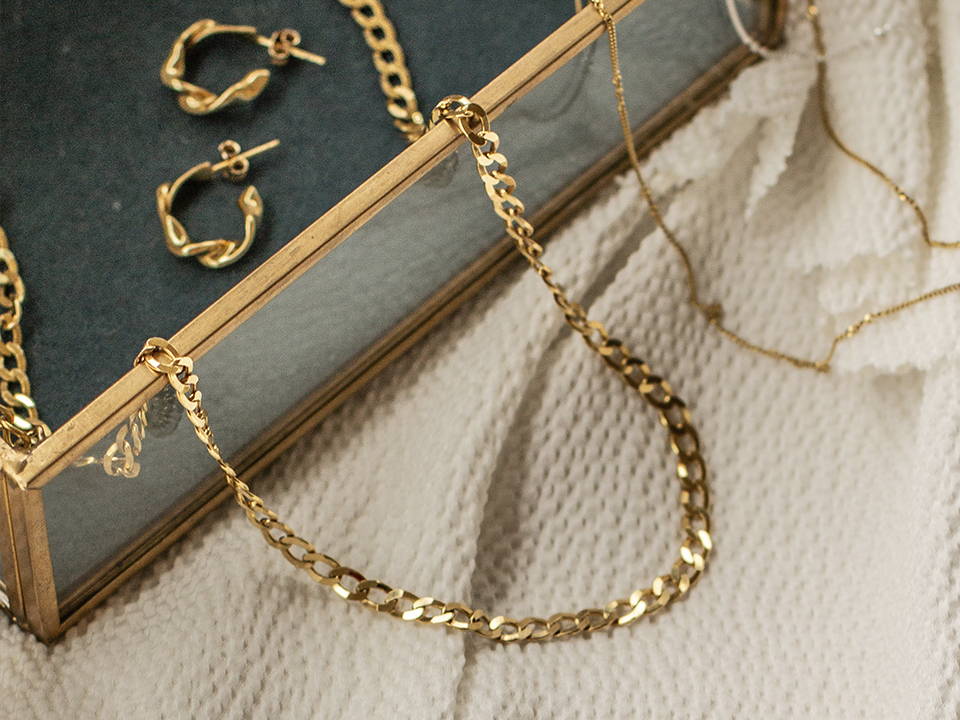 ---
How To Care For Your Jewellery
---
Now, we like to listen to 'Take Care' by Rih Rih and Drake when talking 'jewellery care', it really gets us in the mood and inspires those all-important next steps… but you know, whatever floats your boat!
---
---
Reduce Exposure To Chemicals
---
Looking after your jewellery starts at the beginning of your day. Exposure to soaps, perfumes and lotions, including fake tan, hand-sanitiser and deodorant/body sprays, can result in tarnishing your jewellery over a longer period of time.
To prevent this we suggest waiting some minutes for any of the above to settle after applying, before putting on your jewellery. And don't forget to remove your jewellery if you're reapplying throughout the day.
---
We're all about wearing your jewellery every day, but to keep your pieces looking their absolute best we highly recommend you remove your jewellery every time you wash or sanitise your hands, exercise and shower.
---
Relocate, Protect & Store
---
Where your jewellery sits when you're not wearing it is just as important as when you're wearing it. It's best to store your favourite pieces in a clean dry place, such as a jewellery box or a fabric lined case. If possible, keep your jewellery in an airtight container, out of direct sunlight to prevent fading or oxidisation.
If you don't have any of the above (immediately starts hunt for the perfect jewellery box), the fabric pouch your jewellery comes in is a great 'in-between' place to store your jewellery. Please note we do not recommend using our packaging box for long-term storage.
We also advise storing the same metals together as mixing silver and gold-plated jewellery for too long can result in tarnishing. Don't worry of you're a mixed metal gal, styling together each day won't cause any harm.
---
Revive With A Good Old Pamper
---
You should polish your jewellery every few months. Being gentle is key! We'd recommend either using a microfiber cloth or a specialist jewellery cleaning one. NO other products or chemicals are recommended for gold-plated jewellery. Silver pieces can be cleaned gently using warm soapy water. Please note - Daisy does not provide re-plating of jewellery so following all of these care tips is important in order to keep your jewellery sparkling for years to come.
See our step-by-step guide to cleaning each metal below!
---
---
How Jewellery Can Tarnish
---
Exposure to soaps, perfumes, lotions & oils, chlorine and cleaning chemicals

Submerged in water for long periods of time or repeatedly dampened

Oxidising through prolonged exposure to direct sunlight in non-airtight containers

Exposure to toxins or chemicals released from the skin through sweat
---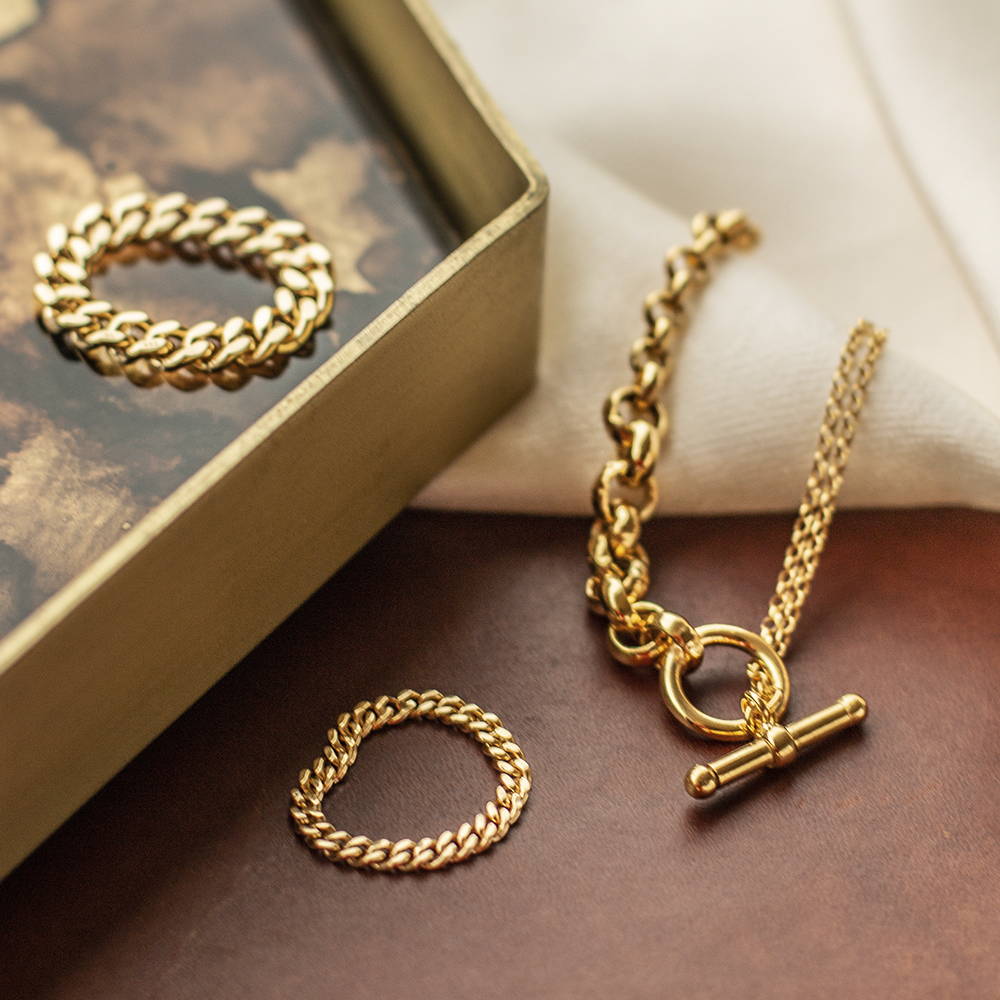 ---
How To
Clean
Your Jewellery
---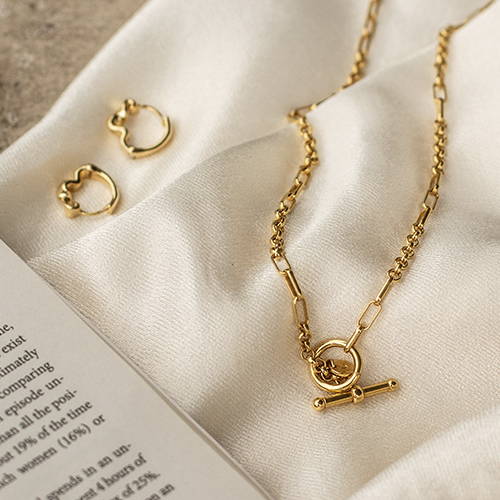 ---
---
To deep clean your jewellery you need a specialist jewellery cloth that has not been chemically treated. Alternatively, you can use a good quality microfibre cloth.
---
---
---
If you're a Golden Goddess this one's for you. No chemicals or jewellery cleaning agents, such as 'dip' polishes, should be used on gold-plate.
---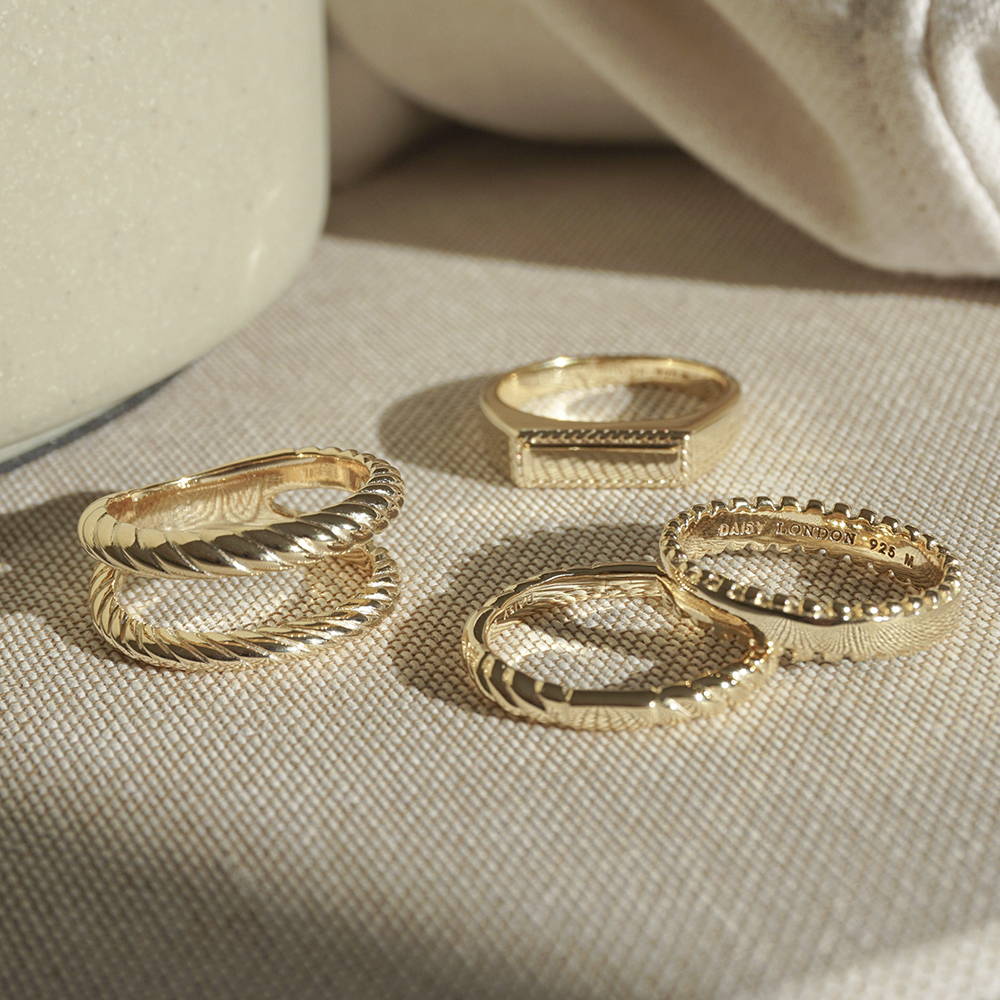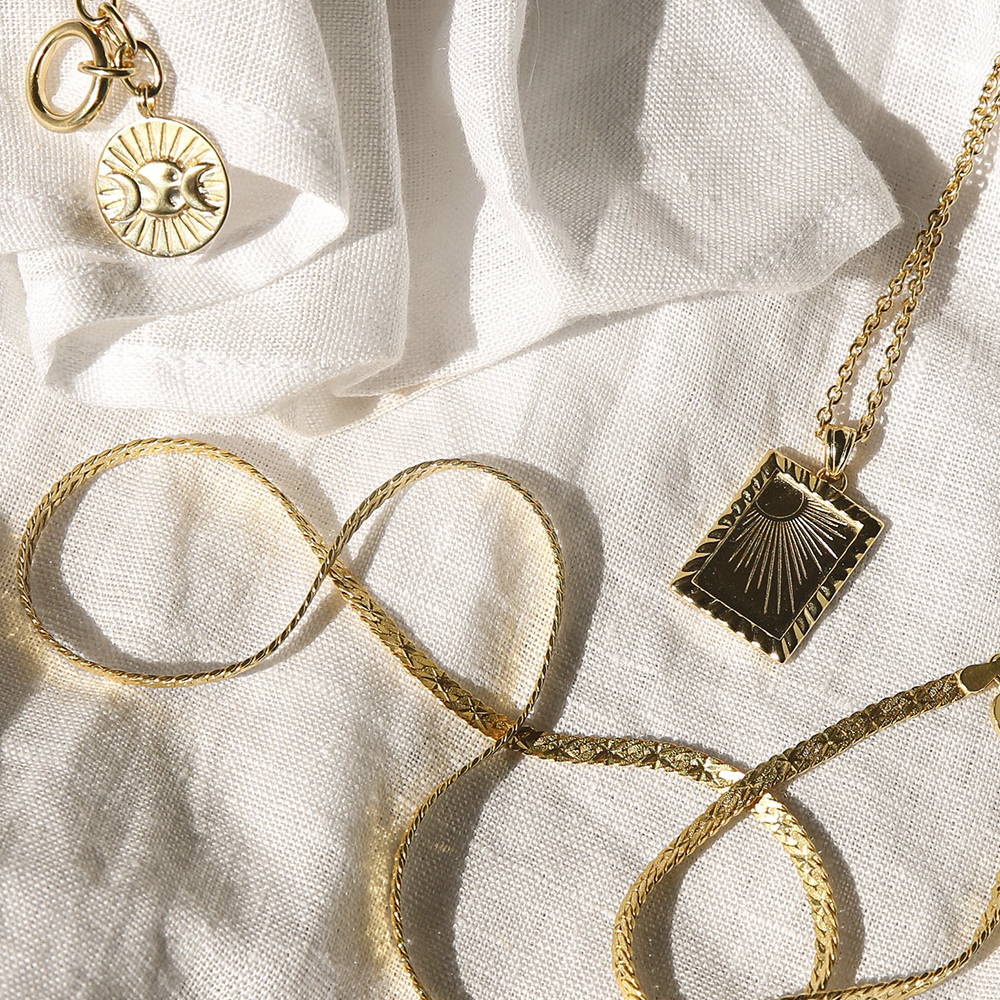 ---
---
Listen up Silver Siren's! To keep your jewellery shining bright you can carefully clean your pieces with a soft toothbrush and warm soapy water. You can then pat dry with a soft cloth.
---
---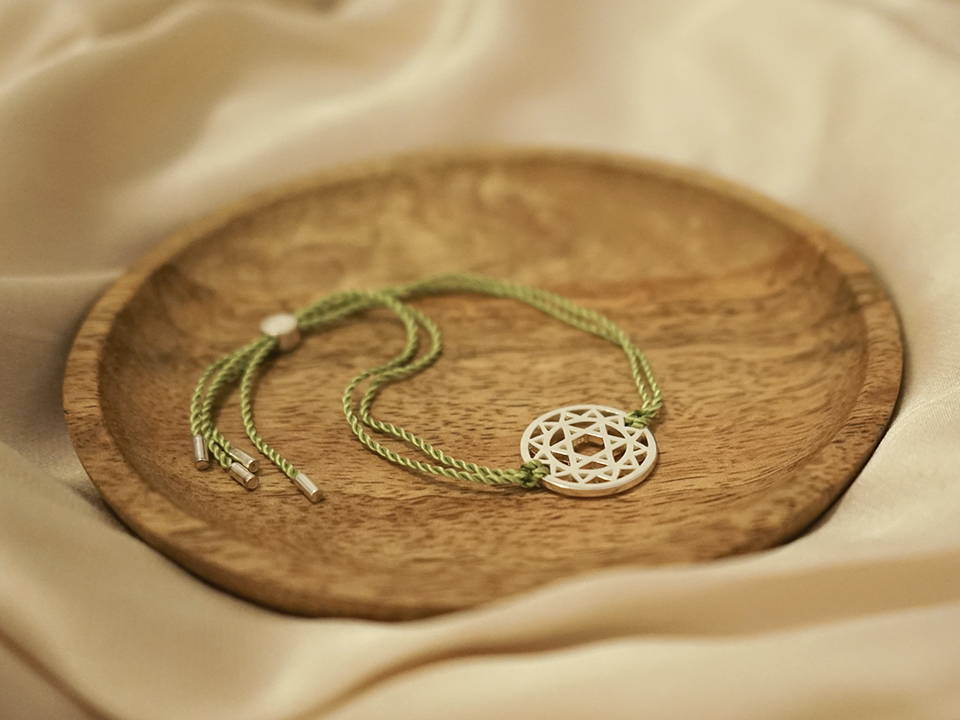 ---
Re-Cording Chakra Bracelets
---
We understand your Corded Chakra bracelet may have been on a few adventures with you, which is why we offer a re-cording service. The service costs £25.00, where your cord, slider and fasteners will be replaced. Please allow 4 weeks for this item to be returned back to you.
---
---
---
Have you got a query about our jewellery? We'll be here via email, phone & live chat Monday to Friday, 9am—5.30pm (GMT)