Your Last-Minute Christmas Gifts, Sorted.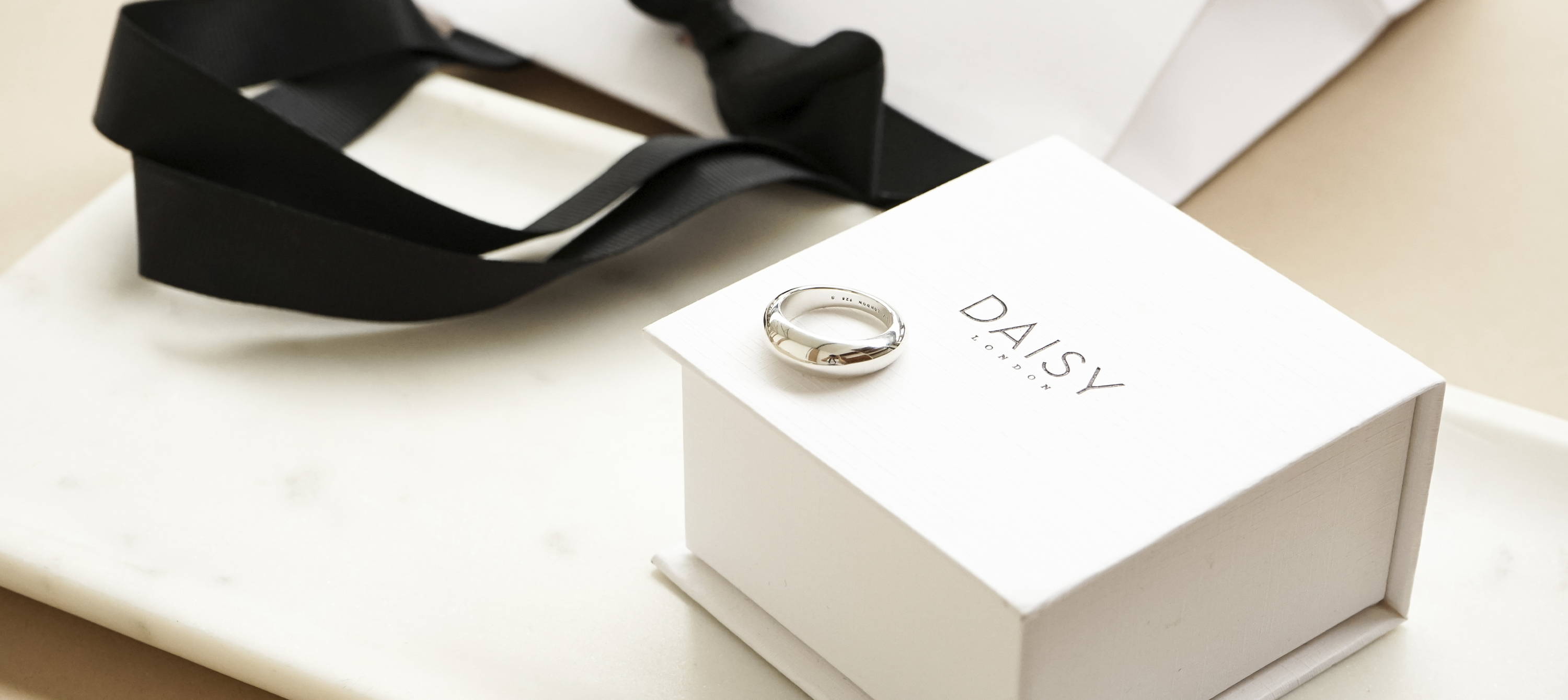 ---
Still not got your Christmas gifting sorted?
Fear not, there's still time!
---
We caught up with the golden girl herself, Estée Lalonde, to talk all things Christmas gifts and the perfect pieces for… well, just about everyone. From stocking fillers to that potential future mother-in-law that you've only met once. If you live in the mainland UK, you've got until 22nd December to get your orders in. If you live elsewhere, check our Christmas delivery dates to find when your last Christmas shipping date is. Until then, happy gifting!
---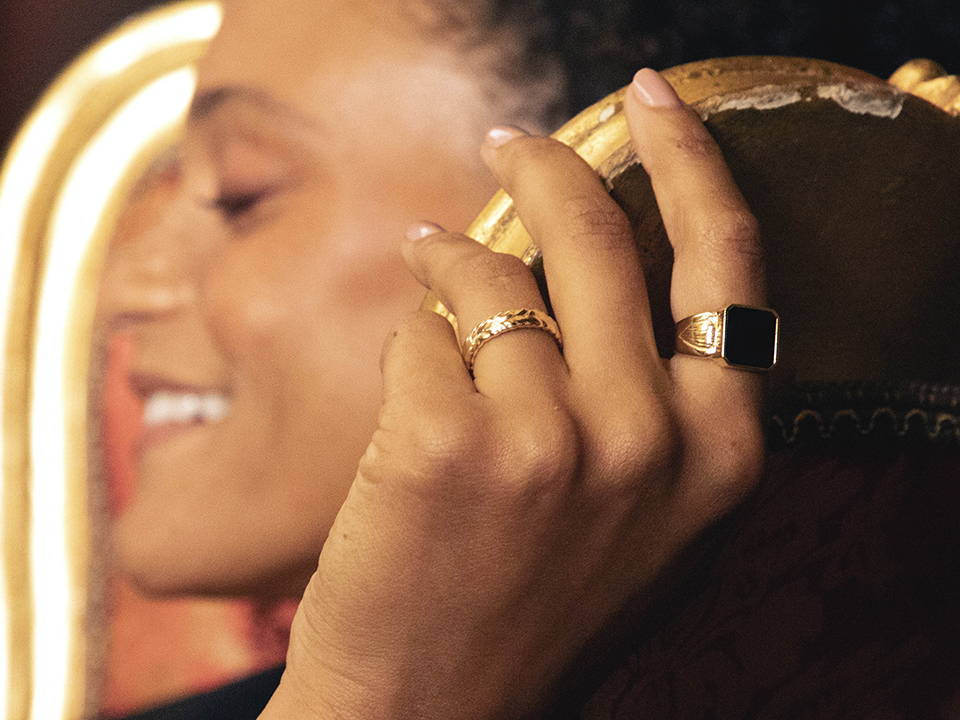 ---
---
After the food, stockings have got to be the best about Christmas, right? Because who wants one present when you can have a whole knitted sock filled with them! For stocking fillers you know they'll love, Estée recommends the Estée Lalonde Thea Stacking Ring (just £35 in silver) or the Estée Lalonde Thea Ear Cuff, just £29 in gold.
Take a look at our edit of gifts for under £50 for jewellery that is stocking ready. And remember, it doesn't matter what you spend, our gift wrapping service is entirely free.
---
---
---
Be it your boyfriend or your best guy mate, our Curb Chain Necklace in sterling silver or gold—depending on their style—is the perfect gift for him. Or her. It's totally gender neutral, so permission granted to borrow it along with his hoodies.
Take a look at our edit of the perfect gifts for him to find out what the guy in your life will love.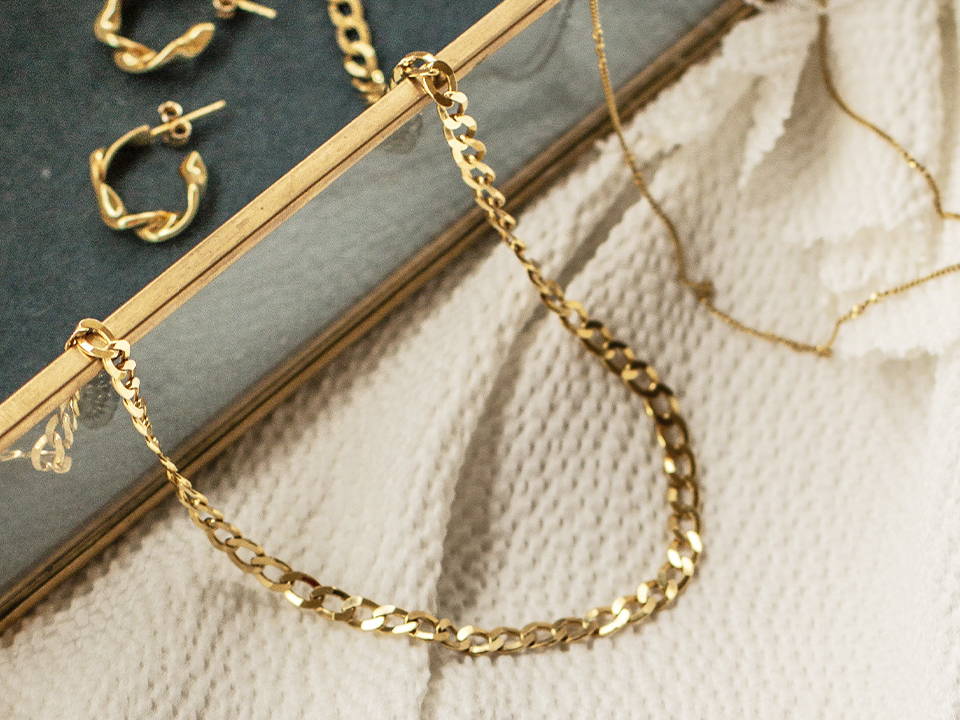 ---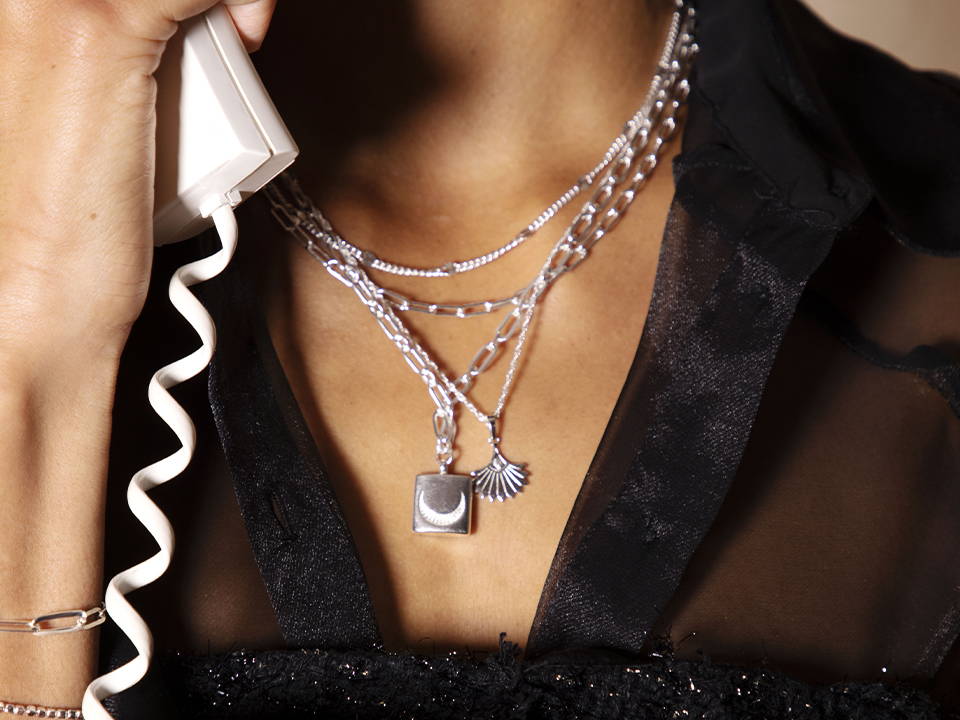 ---
---
It might be your mother or your best girlfriend, some people just love the finer things in life. In which case, they're going to love the Estée Lalonde Luna Lock Necklace. Superb quality, it feels really weighty and is guaranteed to stand the test of time. As Estée puts it, "it feels so chic, so luxe".
---
---
That Person That Has Everything
---
Be it your big sister or your best friend, we all know that someone who is impossible to buy for because it seems like they just have everything. Well, we're sure they won't have Estée Lalonde Maxi Bold Hoop Earrings. One of the hero pieces from our most recent collaboration with Estée Lalonde, Together, these babies are hot off the press and the ultimate pair of hoops for dressing up an outfit and pulling a look together.
If you really want to make it a Christmas to remember? Why not add on one of our Christmas Glow Up kits?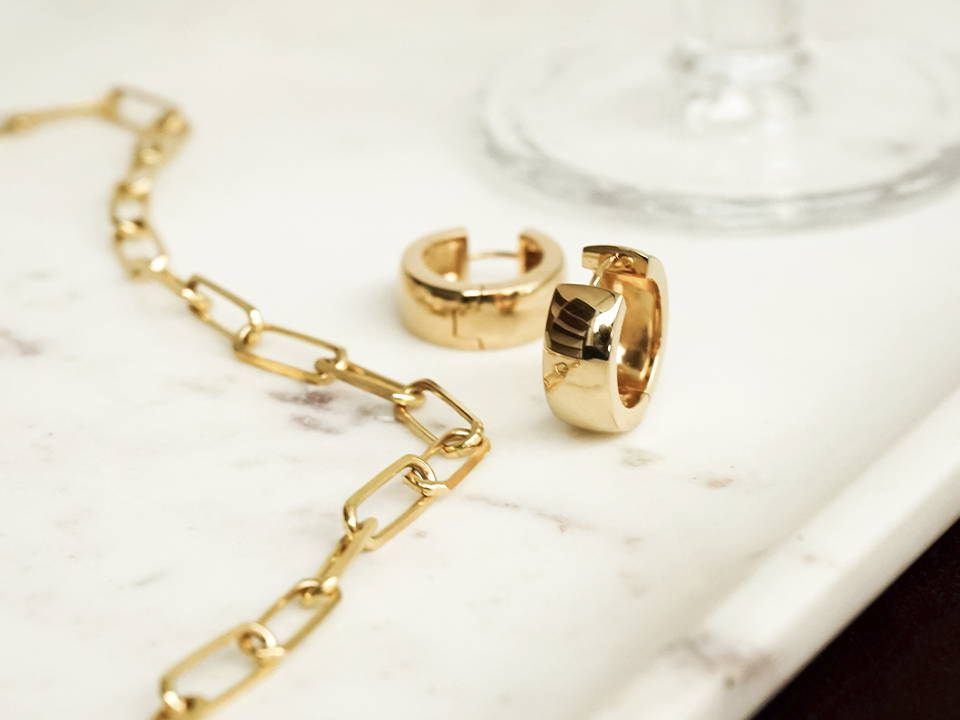 ---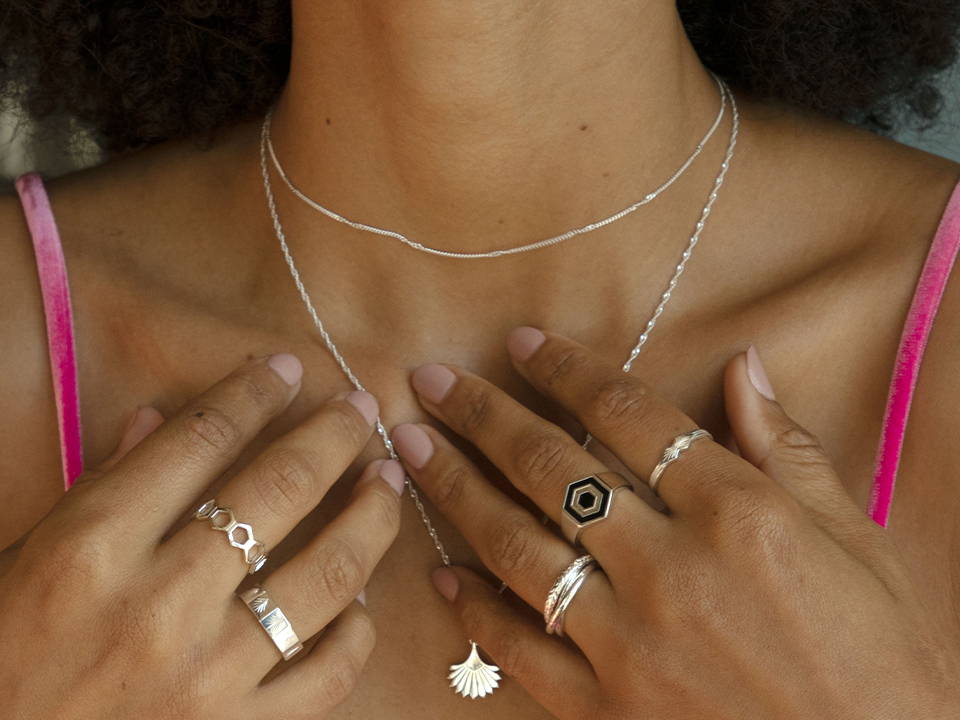 ---
The Mother-In-Law You've Only Met Once
---
Does she even have her ears pierced? You don't know! You've only met her once. If you're uncertain, find out whether they're a golden girl or a silver siren and ensure that you're their new favourite future daughter in law, with Estée Lalonde Forever Chain Necklace. At just £49 in silver, it's a great price point. And again, don't forget the gift wrapping!
---
---
---
And last but definitely not least, don't forget to gift yourself. It's been quite the year: you deserve it. Whether you're looking for a bit of extra sparkle on Christmas day or some New Year's Eve glam (even if that just means sat on the sofa in a fancy frock) then why not try a pair of our all-time favourite hoops, the Estée Lalonde Goddess Glow Hoop Earrings or the original, Estée Lalonde Octagonal Necklace for a look that says "everybody look at me"!
---
---